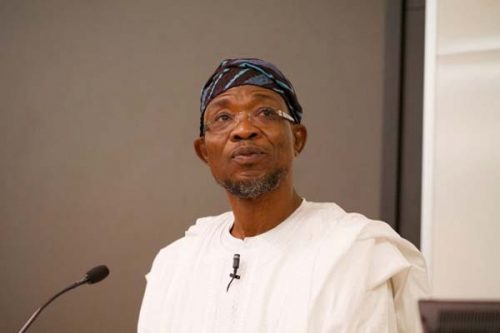 Workers in Osun State returned to work on Tuesday after the Monday public holiday declared to mark the New Year day.
The News Agency of Nigeria (NAN) reports that some of the civil servants reported at the state secretariat in Abere and were seen carrying out their routine duties.
Some of them were also seen exchanging greetings and prayers for a prosperous new year.
NAN reports that federal civil servants in the state also returned to their duty posts.
Similarly, commercial banks in Osogbo opened for the usual transactions with customers.
A correspondent of NAN, who visited local government secretariats in Osogbo, also reported that the workers resumed for duties in their various offices.
A worker at the state secretariat, Mr. Ayeni Kumolu, said he was happy to be back to work after the "turbulence of 2016" and with the belief that 2017 would bring better fortunes.
"It is a thing of joy and happiness to make it to a new year and it gladdens my heart to be at work, to be with my friends and colleagues as God has spared us to be alive.
"I believe things will work out fine this year and better opportunities will come my way as I trust God to turn things around for me and other workers in the state," he said
Another worker, Mrs. Agnes Olufowobi, said she was full of praises to God for crossing over into a new year, adding that she knew that things would get better for the state and country this year.
"I thank God for sparing my life till today. I believe God has a purpose for doing things and I know the problems and challenges we are facing in this country will soon be over.
"I believe this year, God will help our government to solve the financial crisis they are facing and the welfare of workers will be taken care of," she said.
NAN recalls that the Federal Government declared Dec. 26 and Dec.27 as public holidays for Christmas and Boxing Day, respectively, and Jan. 2, 2017 to celebrate the New Year day.

Load more