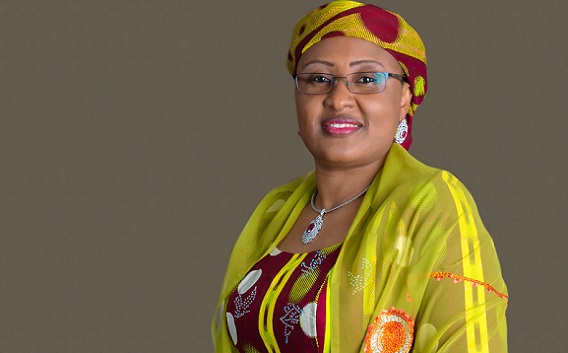 Aisha Buhari
The wife of the President, Mrs Aisha Buhari, has donated foodstuffs to Paraxis Catholic e-School for the feeding of 300 internally displaced children on scholarship in the school.
Mr Ben Onwundinjo, the Proprietor and Chief Executive of the school, made this known in a statement in Abuja on Tuesday.
The statement said the wife of the president was represented by the Former Deputy Governor of Plateau State, Mrs Pauline Tallen.
It said the first lady had pledged to partner with the school to ensure that the 300 children were given the best educationally.
Aisha who said the scholarship scheme initiated by the school was worthy of emulation had called for support from stakeholders to sustain programme.
In his remark, Owundijo commended the first lady for the gesture and assured that the items would be used for the benefit of the children.
He said the school had been renamed, Aisha Buhari Special School for IDPs and vulnerable children as a pet project and would be unveiled in the first quarter of 2017.
The proprietor said the handing over of the scholarship scheme to the first lady would achieve greater result of ensuring that no IDP child was out of school in Abuja.

Load more