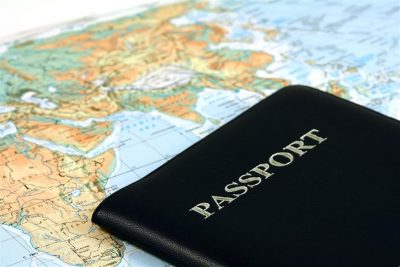 Some experts on Tuesday advised ECOWAS member-states to consider going for one common visa from 2017 to boost trade and tourism development in the sub-region.
They appealed to the African Union (AU) and ECOWAS to pass a law to this effect and start its implementation this year.
They told the News Agency of Nigeria (NAN) in Lagos that such an idea would attract millions of international tourists into West Africa, and would boost the region's foreign exchange earnings.
Mrs. Nneka Moses, the Managing Director, Goge Africa, told NAN that the sub-region using a common visa would encourage more tourists' movements among member countries.
Moses said that would also encourage more international tourists to visit the sub-region, and this would translate into additional economic and tourism development.
"Some tourists from Asia, Europe and North America have been finding it difficult to obtain visas of some of the West African countries from foreign their embassies and high commissions.
"They complained that the requirements, protocols and policies to obtain such visas were tough and stringent," she said.
Moses said that if ECOWAS member-states could make the issuance of their visas friendly, it would attract millions of tourists from their countries which would boost their revenue base.
According to her, the idea is to emulate some European countries who share the same Schengen visa.
"Using one common visa by ECOWAS member-states will also foster development.
"The idea is also to make it easier for other international tourists to connect easily to all parts of West Africa.
"We are losing billions of foreign currencies due to our stringent requirements that prospective foreign tourists that wanted to obtain our visas in the sub-region were finding tough to meet," she said.
Moses said that if millions of tourists should visit West Africa countries monthly, it would help in improving our economy and create more employment opportunities for our people.
Also, Mr. Ini Akpabio, Group Managing Director, NANET Hotel and Suites, said that millions of tourism potential abound in West Africa that could be used to woo international tourists.
He said these were natural gifts and not man-made contrary to some European countries where some of their tourism potentials were mostly artificial.
"The African continent is blessed with a lot of tourism potential that it can showcase to the world,'' he said.
He said that with aggressive marketing and publicity, West-African tourism endowments would attract an influx of tourists on to the sub-region.
Also, Mr. Tarzan Balogun, the Managing Director, Tarzan Boat Ltd., said that travel and tourism industry was the frontier that had been playing a critical role in contemporary economic development.

Load more