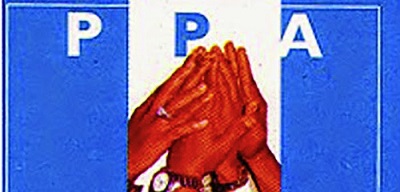 Chief Ndubue Iko, a chieftain of the Progressive Peoples Alliance (PPA), has urged President Muhammadu Buhari to put more efforts in addressing food security in 2017.
He gave the advice in an interview with the News Agency of Nigeria (NAN), saying that the president's increased effort would check the "worrisome" level of hunger in the country.
Iko, PPA's House of Representatives candidate in Abia 2015 general elections, said that increased agitations, crime and criminality was due to inadequate food and other challenges facing Nigerians.
The chieftain also urged the President to initiate quick intervention policies that would reduce other challenges posing serious hardship to the people.
"A hungry man is an angry man. When there is no food, there will be crisis, crime and agitation. The president should urgently tackle the issue of hunger in the land.
"Food intervention policy is needed to address the anger in the land.
"Another serious issue the President should look into is the economy, government should stabilise the foreign exchange.
"There should be open market for people to have foreign exchange to do business.
"The presidency and Central Bank of Nigeria (CBN) should make foreign exchange easy for people to access," he said.
Iko, however, commended President Buhari for the fight against insurgency in North-East and his avowed determination to bring corruption to standstill.
"For fighting corruption, I give President Buhari 90 per cent and same for fighting Boko Haram."
He also commended the president for introducing prudence in the management of the nation's scarce resources for better results.
The politician, however, expressed worry over the attitude of some politicians he said were working against the government and agitating for 2019, describing them as idle minds.
"These politicians are agitating for 2019 because they are idle and are affected by the anti-corruption fight.
"Someone with business of nation building will not bother himself or herself with 2019 when the current government has not spent up to two years of its four years in office.
Iko called on the government to boost effort in enlightening the citizens on its policies and programmes for better understanding and appreciation.
The politician called for unity among Nigerians and urged Niger Delta militants and Biafra agitators to support President Buhari for the overall development of the country.

Load more