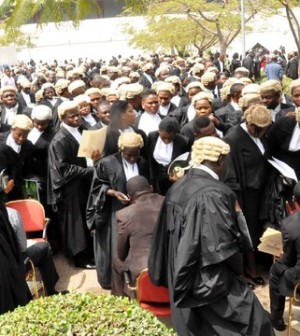 An Abuja-based legal practitioner, Mr Abiodun Ajayi, has challenged his colleagues on tutelage as means of sanitizing the legal profession. He gave the charge on Thursday in Abuja.
Ajayi, who stressed the need for new and young lawyers to practice under experienced lawyers, explained that under their tutelage, the young ones could become first-rate legal officers.
"This is because it is the condition whereby new lawyers will be supervised and protected by the learned ones.''
He explained that the things taught in schools were just the theory knowledge of law and not the practice, which should be the real business.
"No matter what the law study has bestowed on one at various schools, it is proper to acquire sufficient knowledge of the law practice in its totality under an experienced practising senior.
"We live in a competitive world where everyone must prove his or her worth to earn a living.
"No matter the improvement in legal education, without the practical knowledge on how law is practiced, the new or young lawyer has not started.''
The legal practitioner, therefore, urged senior lawyers to help to build formidable law profession by bringing up the young lawyers in the way of honesty and integrity.
"These and more will help to keep professionalism in the law profession,'' he said.

Load more