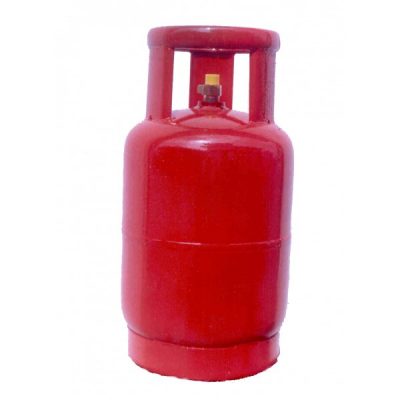 There is wide spread condemnation of the recent increase in price of cooking gas in Lagos.
The price of cooking gas has risen by about 30 per cent in Lagos and other parts of the country.
A 12.5kg cylinder, which previously sold for N3,500, now goes for N4,500 in most parts of the metropolis.
Some domestic gas users disclosed that they were irked by the sudden price increase which they said was arbitrary and thoughtless.
Mrs Rebecca Aleshinloye, a resident in Surulere, complained that gas sellers annually exploit users by increasing price of the product during festive periods.
"I filled my cylinder with gas at N3, 500 in December, but surprisingly I was told the price has been changed to N4,500.
"In annoyance, I went to a gas plant inside a filling station, thinking that it would be cheaper, but was told they me to buy at N5,000.
"I had no choice, but to go back to the first gas plant to fill my cylinder. This practice of gas sellers is highly unfair to users considering the economic situation in the country.
"I appeal to the relevant regulatory agencies to halt this practice by monitoring and checking the excesses of the sellers," she said.
Mrs Jennifer Eluko, a resident of Abule Egba, said that cooking gas price rose on Dec. 24 at most of the sale points in the area.
"I usually filled two cylinders ahead of the festive period because I know that sellers would sometimes create artificial scarcity and inflate the price," Eluko said.
Mr Ben Nwabueze, a retailer at Ikorodu, said that the price increase was a local problem which would phase out as more plants restock the product.
"Yearly, because of the heavy cooking that takes place during Christmas period, there is usually high demand for gas.
"We try to ration it and sometimes increase price a little because we cannot restock till after the break when loading starts at the depot.
"More so, it will still take some days before the product circulates, thereby forcing reduction in the price," he said.

Load more