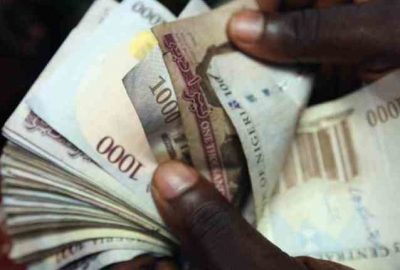 A lawyer and activist, Mrs Theresa Mbanefo, on Friday, appealed to state governors to ensure prompt and consistent payment of workers' salaries in 2017.
Mbanefo made the plea in an interview with the News Agency of Nigeria (NAN) in Abuja.
She said that it was crucial for states chief executives to reverse the previous unfortunate trend of non-payment of salaries.
"A labourer is deserving of his wages and families should be spared the ordeal; a situation where workers are owed unjustifiably and for no fault of theirs is indefensible.
"In fact, let the vociferous change campaign of the present government begin with the settlement of salaries.
"Let there be a reassessment of priorities; trying to achieve massive infrastructural development to the detriment of workers' welfare is uncalled for.
"These workers must not be forced into poverty,'' the lawyer said.
Mbanefo stressed that governors must be creative enough to improve on internally generated revenue drive to honour their campaign commitments.
She noted that total dependence of most states on federal allocation was unhelpful.
Mbanefo said: "this country certainly must retrace its steps to genuine federalism.
"A situation where all states are required to pay workers the same minimum wage while monthly allocations to these states differ is not justifiable.
"However, states must be encouraged to explore and invest in resources in their environments.
"This will enable them to pay royalties to the federal authorities and also access more revenue."
She said that only justifiable expenditures on record should necessitate federal assistance in form of bail-out, which, she added, must be repaid within an agreed period.
The lawyer urged government at all levels to ensure that the needs of its people were paramount in order to gain their confidence.

Load more