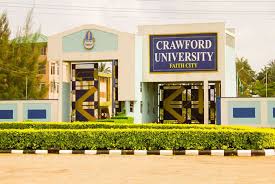 Ireti Akinsola, the Best Graduating Student of the 2015/2017 set at Crawford University, Igbesa, Ogun, says the current national economic recession is an opportunity for the country to develop its other sectors.
Akinsola, a Geology graduate with CGPA of 4.89, said on Sunday in Lagos that the over-reliance on oil had greatly affected other sectors of the economy such as the solid minerals.
"I think this recession should have taught us a big lesson not to put all our eggs in one basket. It is time for us to wake up to the challenge.
"We need to develop other sectors that can equally earn us what we are deriving from oil if not more, especially our solid minerals.
"Nigeria has abundant mineral resources that can earn us equivalent of what we are earning from oil if not more than that.
"We are talking about diversification and it's just mere mentioning, no real efforts geared towards making sure that the economy is self-sufficient through additional earnings from solid minerals,'' she said.
Akinsola said that Geology was what she intended to study right from outset due to her inquisitiveness about the earth.
"I did not study geology by accident, it is what I have passion for
and a deliberate choice right from time.
"Maybe, that also contributed to my success during my school days. I have prayed and wished that I will one day be the best student in my era and God granted it.
"The strategy I employed to be best graduating student is not farfetched, I always make sure that I ask questions, submit assignments and make more use of the library.
"It wasn't easy attaining such a height, especially during field works; we are expected to write five pages of our field reports. I also combine my studies with other social activities,'' she said.
Akinsola, however said that the findings from her undergraduate project work which was the "Assessment of the Impact on Lead Deposits in Ewekoro and Environment'' was not cheering.
"The findings from my project is not encouraging, the findings revealed that there are dangerous high deposit of lead in Ewekoro which has an adverse environmental impact.
"The lead deposit is caused by the high traffic of articulated vehicles carrying cement products that ply the route on daily basis.
"The solution to this is for the government to provide rail lines to the industrial community for transportation of the goods instead of land transportation.
"The Ewekoro community are suffering from environmental degradation due the high deposit of lead, this calls for government intervention,'' she said.

Load more