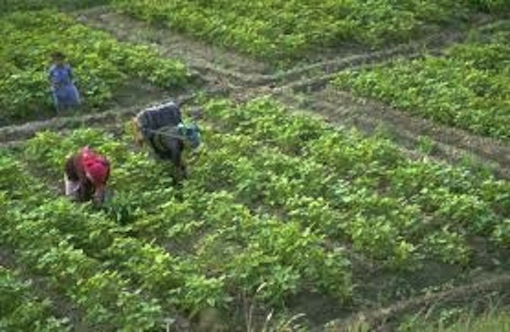 The Presidential Amnesty Programme Office says it plans to establish 10,000 farms with an expected total revenue generation capacity of N58 billion annually under its agricultural programme for 2017.
This was disclosed by the Coordinator of the programme, Brig.-Gen. Paul Boroh (rtd) in an interview with the News Agency of Nigeria (NAN) on Monday in Abuja.
According to Boroh, If 10,000 Ex-agitators are successfully trained to be farm owners, they can employ 40, 000 farm workers and a logistics Processing Value Chain of 30, 000 Jobs across the Niger Delta.
"The impact of this initiative on the economy is that if each of the 10,000 ex-agitators are gainfully trained, they may generate N240 million yearly which will amount to N240 billion.
"While the 40,000 farm workers will in return also generate N600, 000 each which is N24 billion, while Logistics/Processing will yield N360,000 for 30,000 workers yearly which will amount to N14.8 billion.
"You can see that the agricultural sector provides more employment opportunities to the labour force which can reduce the high rate of unemployment in developing countries caused by the fast growing population,'' he explained.
He said the initiative by Presidential Amnesty Office was geared toward ensuring that people of the Niger Delta region earned a living rather than beg for it.
"Nigeria is blessed with arable land that tolerates cultivation for all seasons.
"The Niger Deltan people are committed to exploring the agricultural potential of this nation to its maximum advantage.
"Today, processing, marketing and distribution of crops and livestock products are all acknowledged as part of agriculture.''
Boroh, who is also the Special Adviser to the President on Niger Delta affairs, said that President Buhari's administration was committed to laying a solid economic foundation for the future through mechanized farming.
NAN recalls that 3,010 beneficiaries had so far been trained under the initiative and empowered as part of Federal Government's efforts to gainfully engage them on responsible living.

Load more