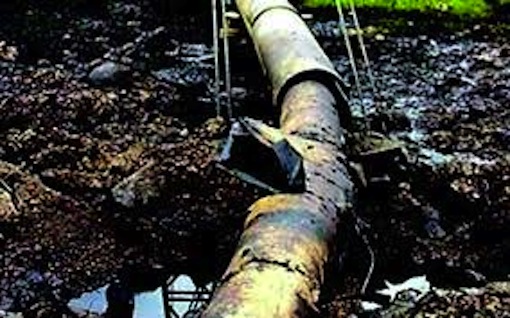 Mr. Lawal Haruna, Commandant, Nigeria Security and Civil Defence Corps (NSCDC), Rivers Command, has advised oil pipeline vandals to shun the practice and engage in legitimate businesses.
Haruna said this during the handover ceremony of the management of the command in Port Harcourt, on Monday.
Lawal took over the management of Rivers command from Mrs. Helen Amakari, an Assistant Commandant-General (ACG)) of Corps.
The new commandant advised vandals to abandon the creeks and live a normal life like other Nigerians.
Haruna, who was in charge of Anti-vandal in NSCDC Headquarters, Abuja, urged the vandals to be engaged in meaningful and legal businesses.
He noted that Rivers had stabilized and attributed the feat to his predecessor.
The new commandant said he would build on the foundation laid by Amakari and noted that she had laid a solid foundation for the command.
Amakiri had earlier said the command under her watch had arrested more that 2000 suspected vandals for vandalism of oil pipelines.
According to her, 44 of the vandals had ben convicted by the courts, while others were being prosecuted.
She advised the corps to give the same cooperation given to her to the new commandant while thanking the corps for the support she received from them.
Amakiri had been transferred to Abuja on the ground that she was promoted ACG, a rank that placed her above state level.
Haruna, until his posting was the anti-vandal Department at the NSCDC Headquarters, Abuja.
NAN reports that Haruna was posted to the department in 2013.

Load more