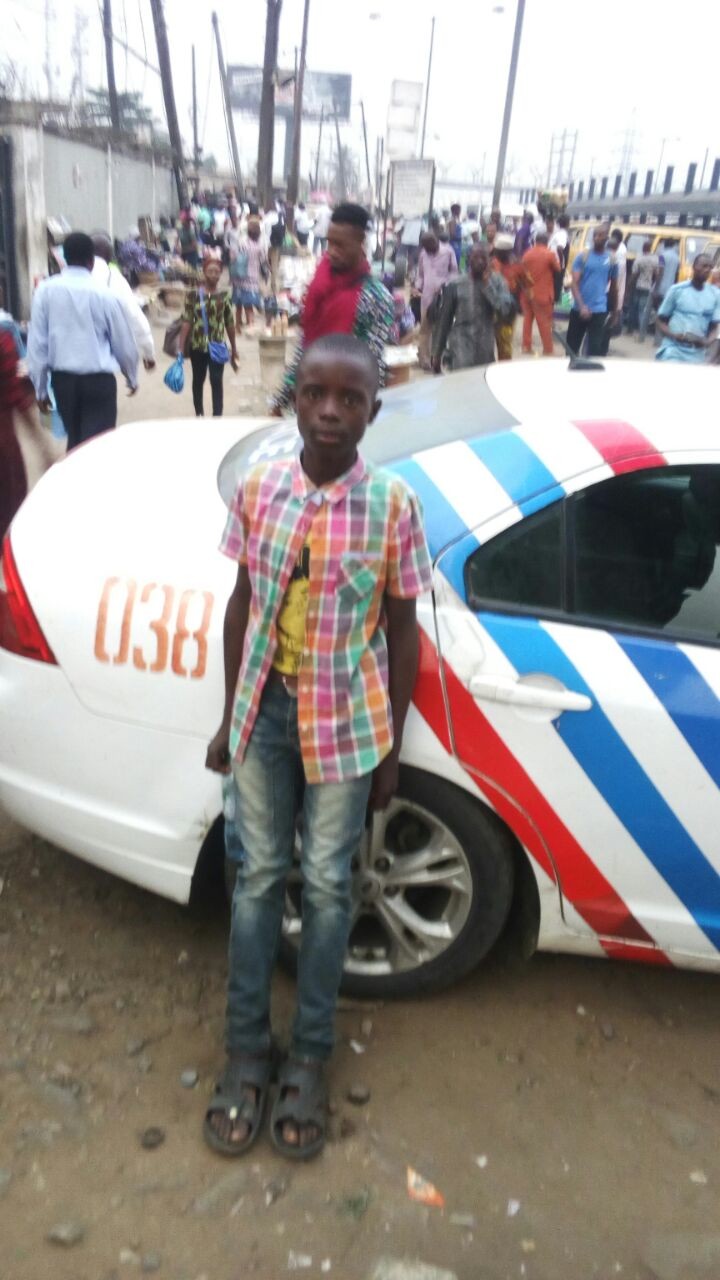 A 14-year old boy, Israel Solomon, who fled his parent's home in Jos was on Monday evening intercepted and rescued by operatives of the Rapid Response Squad (RRS) of the Lagos Police Command at Ojota, Lagos, Southwest Nigeria.
Solomon, a Birom by tribe, was seen wandering around Ojota Bus Stop, when the operatives decided to call him for questioning.
He said that his parents lived at Mango Junction, Opposite Gada Biyu, Jos.
The boy could not give reasons why he ran away from home. All entreaties to make him give reasons for his actions proved abortive.
Solomon said the bus conveying him from Jos got to Lagos late on Sunday evening, adding that he passed the night under the foot bridge at the Ojodu Berger Bus Stop.
He explained that he was trekking from Ojodu Berger to Ojota when the officer cited him wandering, emphasizing that he knew no relatives in Lagos before embarking on the journey.
Sources said checks on his body did not reveal any evidence of physical abuse. He also could not give the phone contact of his parents or any of his relatives based in Jos, Plateau State.
Solomon has been taken to Olusosun Police Station, behind Phillip, Ojota by the RRS Team.
The source disclosed that he would be taken from there to a station where radio signal would be raised to the closest police station to his house in Jos.
-Kazeem Ugbodaga

Load more