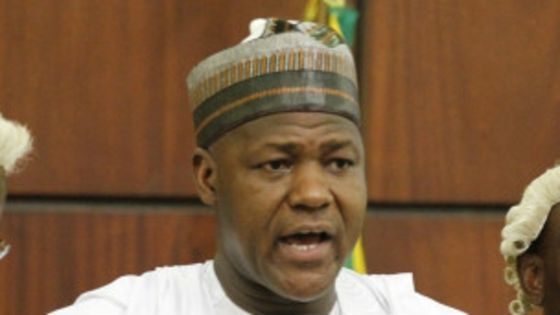 The Speaker of the House of Representatives, Yakubu Dogara, has assured Nigerians of the House's unwavering commitment on enacting legislation that will pull the country out of recession.
Dogara also assured that the House would implement reforms to the budget process that would make it more transparent and devoid of controversy. This, he revealed during his address when the House resumed plenary on Tuesday, 9thJanuary.
Speaking on the 2017 budget, the speaker urged his colleagues to consider the task of passage of the Appropriation bill as "the most critical and urgent".
He further stated that "the 2017 budget remains the major tool to rejig Nigeria's economy and pull it out of recession."
Dogara maintained that the economic challenges being faced by Nigerians meant that there is the urgent need for economic growth and stimulation to be the central focus of their legislative work.
"We must brace up and work assiduously and conscientiously to give Nigerians a budget that will not only lift us out of recession but kick start the needed expeditious journey into Nigeria's prosperity. We pledge to reform the budget process.
"To this end therefore, we would ensure that the procedure and process of consideration and passage of the 2017 Budget is transparent, inclusive and professionally handled. The details of the Budget should be debated and passed in Plenary to avoid those needless pitfalls that normally characterize the budget process", he said.
On fiscal and monetary policies such as import prohibition and the recent announcement of a new tariff regime, the Speaker promised that the move would "receive appropriate legislative scrutiny to ensure that the economy and the interests of our people are protected."
Dogara also commended the President for measures taken to stop the wanton killings in states of the federation such as Southern Kaduna and Zamfara, and commended the military for gains recorded over the Boko Haram insurgents while urging Nigerians to remain vigilant and security conscious.

Load more