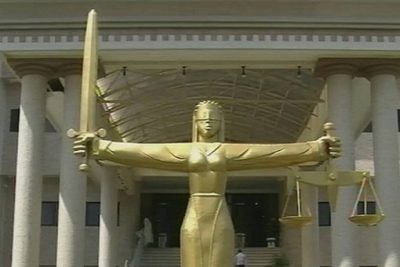 An Ilorin Area Court on Wednesday dissolved the six-year-old marriage between Aminat and Tunji Ajise.
Aminat, a resident of Balogun Fulani Area, Ilorin, asked the court to dissolve her marriage to Ajise over unmatched genotype and lack of care.
She said that their marriage was contracted in year 2000 and had produced three children of which one has sickle cell genotype.
"My husband abandoned me and the children since he got to know that our first child has sickle cell genotype; he refuses to give me and my children money and food.
"My lord, I am tired of his nonchalant attitude; he has shown me that he does not need me and his children anymore," Aminat told the court.
The plaintiff added that the defendant abandoned her and his children to move in with another woman since January 2016.
"My Lord, I want an end to this marriage because I can't continue to hurt my emotion over an irresponsible husband," she said.
The defendant, who did not object to the prayer of his wife, told the court "she is free to go."
The presiding judge, Mr Ibrahim AbdulKadri, dissolved the marriage and issued a certificate of divorce to the plaintiff.

Load more