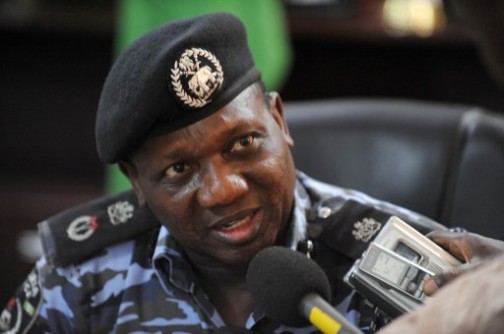 The U.S. on Friday donated eight military grade multi-purpose tents to the Nigeria Police for a quick return of civil authorities in communities liberated from the Boko Haram insurgents.
Ms Rosalyn Wiese, the Director, U.S. International Narcotics and Law Enforcement Affairs, presented the items to the Inspector-General of Police (I-G), Mr Ibrahim Idris, in Maiduguri.
Wiese explained that the gesture was to support the country toward the re-establishment of civil authorities in communities liberated in the North-East.
"The U.S. Government is partnering with the Federal Government of Nigeria to support efforts to deploy additional civilian security, particularly the police to the North-East Nigeria.
"The tents are being donated to the police because many areas have been ravaged by Boko Haram and many public buildings, including police stations and barracks are still being rebuilt,'' she said.
Wiese added: "A successful transition to community-oriented policing that focuses on working closely with all members of the community is crucial to build trust, establish relationships and improve communication.
"We are also working with the Nigeria Police to improve training and equipment for its personnel in the North-East''.
She said that the U.S. planned to donate additional equipment and furniture to the police as part of its efforts to ensure restoration of civil authority in the North-East.
Receiving the items, Idris represented by Mr Yakubu Jubrin, the Assistant Inspector-General (AIG) Zone 12, thanked the U.S. Government for the gesture and promised judicious use of the items.

Load more