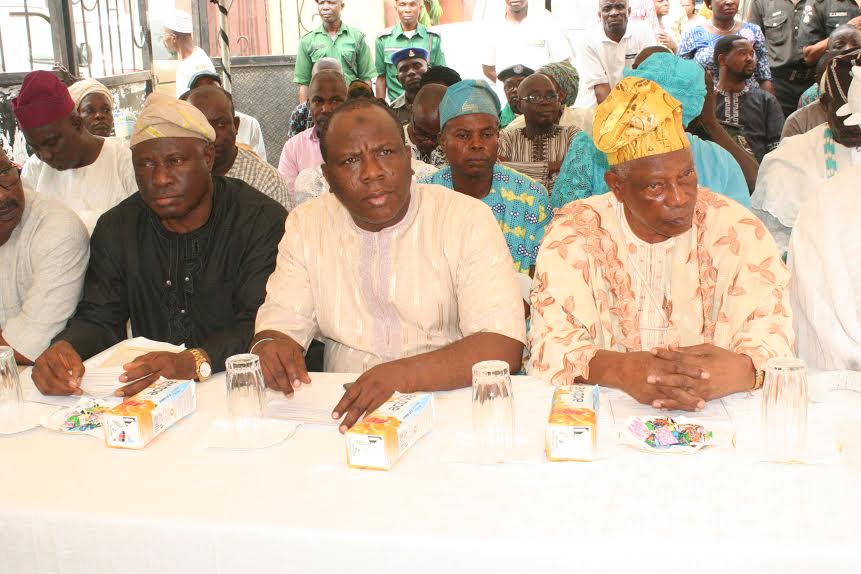 The Lagos State Government says it will soon begin the construction of phase II of Alapere dual carriage road in order to decongest traffic in the area.
The government said the move was to unlock the traffic gridlock besetting part of Lagos by adopting ingenious engineering solutions and infrastructure development.
Acting Commissioner for Transportation, Prince Anofiu Olanrewaju Elegushi disclosed this during a "meet the community" programme to present the government plans with respect to Phase II of the Alapere Transport projects at the Agboyi Ketu Local Council Development Area, LCDA Headquarters.
The Commissioner, who noted that the Ambode administration being a responsive and responsible government had prioritized the greater interest of the citizenry to undertake key projects it is embarking on.
He added that a significant number of citizens would be impacted by this project, saying that as a responsible government, it was ready to give all the necessary amenities and create an enabling environment for both residents and investors alike.
This, according to him, would ensure that Lagosians had better lives, adding that the Ambode administration would continue to provide more roads and infrastructures for the residents of Agboyi Ketu LCDA.
Highlighting the major strands of the project, the commissioner disclosed that the road would be dualize, while the roundabout would be upgraded to give proper links to communities around Agboyi Ketu LCDA.
While appealing to residents, Community Development Associations, CDAs, market men and women and other stakeholders to cooperate with the state government in ensuring that the project was a success, Elegushi reiterated that the project had commenced and urged CDA members to monitor the projects and educate others on the essence of the project.
The Sole Administrator of Agboyi Ketu LCDA Tunji Ilelaboye commended government for bringing such an enviable development to its domain, while he further requested for more of such projects to be done in the LCDA.
First Executive Chairman of Agboyi Ketu LCDA, Mrs. Yetunde Arobieke commended Governor Akinwunmi Ambode's administration for the many developmental project within the community.
She however, requested that a linkage to Ikorodu through Agboyi-Ketu Road be considered as part of the proposed project for the LCDA.

Load more