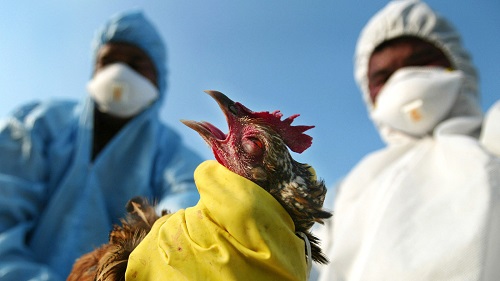 The Kwara State Commissioner for Agriculture, Mr. Bamidele Adekoge, has allayed fears arising from a recent news of a new strain of avian influenza virus, also known as bird flu.
Adekoge told newsmen on Monday in Ilorin that Kwara State was not among the affected states as bird flu was predominantly noticed in the northern parts of the country.
"The Minister of Agriculture and Rural Development, Chief Audu Ogbeh, during a consultative meeting with state commissioners, uncovered the entrance and scourge of the virus.
"And measures to put a stop to the further spread of the virus were discussed at the meeting.
"So, happily, Kwara State is not part of the affected states because the states affected are in the northern part of the country," Adekoge said.
The specie of the virus, which is technically termed H5N8, was said to have been recently discovered in the country.
And Ogbeh during a meeting with Commissioners of Agriculture and Directors of Veterinary Devices from the 36 states of the country said that the virus had spread to 26 states, including the Federal Capital Territory, Abuja.

Load more