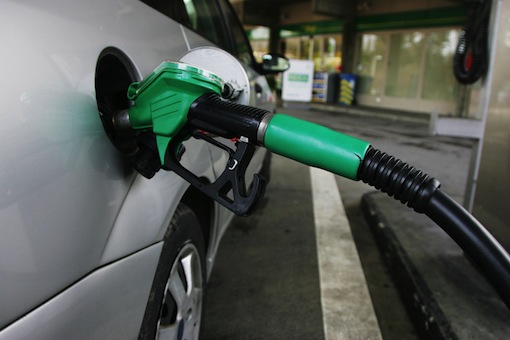 The Department of Petroleum Resources (DPR) in Akwa Ibom has solicited more robust partnership with the Nigerian Security and Civil Defence Corps (NSCDC) to curb incessant adulteration of petroleum products in the state.
Mr Bassey Nkanga, the Operations Controller of DPR in charge of Akwa Ibom and Cross River, made the appeal in Uyo on Monday during a courtesy visit to the Akwa Ibom Commandant of the NSCDC.
Nkanga commended the efforts of the corps in riding the state of adulterated oil and gas operations in the state.
"We want to work with the NSCDC to ensure that no contaminated and no adulterated kerosene gets into Akwa Ibom State.
"We want to solicit the support of officers and men of the NSCDC to monitor activities of tanker drivers in the state.
"We will need to understand ourselves better so that we will work in accordance with our responsibilities and achieve more in fighting the purveyor s of adulterated petroleum products," he said.
Nkanga, however, lamented the increasing rate of kerosene explosion in the state, saying that the department had worked assiduously to protect lives and property during such incidents.
He said that the office had also met with the Independent Petroleum Marketers Association of Nigeria (IPMAN) and Petroleum Tanker Drivers on how to check such adulterations in the state.
The operations controller explained that the department had carried out its investigation as to the source of adulteration of kerosene in the state.
"We got information through investigation that there was a syndicate somewhere selling adulterated kerosene in the state but it had not been found," he said.
Nkanga said that the department had the capacity to run analysis of adulterated products within 24 hours.
He advised the public to alert the department of any truck discharging kerosene to surface tank for prompt action.
The Commandant of NSCDC in the state, Mrs Obiageli Obiajulu, in her response promised to partner DPR to rid the state of adulterated kerosene.
She pledged to intensify the cordial relationship between the two organizations in fighting the menace in the state.
Obiajulu regretted that when suspects were taking to courts, nobody was able to come out to testify for further prosecution.
She said that logistics was the greatest challenge of the command, adding that the issue of taking samples and running analysis hindered its activities.

Load more