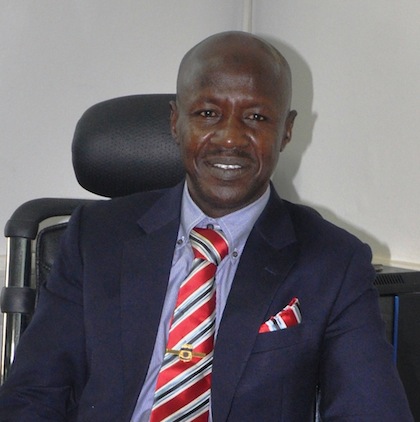 A group, International Association for Advancement and Defence of Human Rights (IAADHR), has urged the Senate to confirm Mr Ibrahim Magu as substantive Chairman of the Economic and Financial Crimes Commission (EFCC).
The President of the group, Mr Johnson Bature, gave the advice on Monday in Lagos.
He said that Senate`s rejection of Magu when presented by President Muhammadu Buhari for confirmation could undermine the anti-corruption fight as it could erode the successes the campaign had recorded so far.
Bature added that Magu had given bite to the anti-graft war, saying the recovery of looted funds and prosecution of corrupt people was enough grounds for him to be confirmed.
"For the first time after several years, somebody in the name of Mr Ibrahim Magu is fighting corruption and bringing corrupt people to their knees, recovering funds.
"We, just like so many Nigerians, believe that the acting EFCC chair has acquitted himself remarkably well on his job and therefore deserves support to carry on with the fight.
"We are disturbed by his non-confirmation by the Senate even when DSS allegations of corruption against him have not been investigated.
"People say, the fight against corruption shouldn`t be about Magu but a strong institution. Yes, we agree, but Magu has made the EFCC as an institution strong with his strides, and that`s why we are backing him.
"We urge President Buhari to re-present his name for confirmation and we appeal to the Senate to shun sentiments and confirm him when they get the president`s request," he said.
The group`s president wondered why the DSS had to wait till when Magu was facing the senate for confirmation before coming out with the grave allegations.
Bature recalled that the pioneer EFCC Chairman, Malam Nuhu Ribadu was disgraced out of office by some corrupt elements, urging the president to stay by Magu and re-present his name to the Senate.
He pledged the group`s support for the anti-corruption fight of the present administration, saying the menace of corruption was responsible for the country`s under-development.
"Corruption is responsible for almost all the problems the country is facing, for this reason; the fight against corruption deserves the support of everyone.
"We as a group are in support of the fight and we urge the president to sustain the momentum to free the country from the shackles of this menace," he said.

Load more