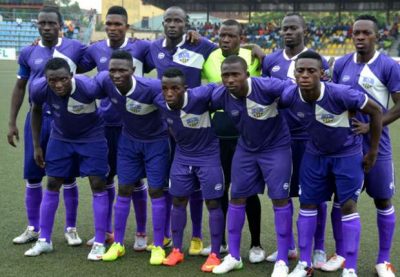 Lagos-based MFM FC fans on Monday urged spectators to turnout en masse for the club's subsequent matches, saying the team is ready to atone for the near disappointment of last season's games.
The spectators stand was not what it used to be judging with the turnout for last season's
Nigeria Professional Football League (NPFL) matches.
The Match Day 1 between MFM and Niger Tornadoes ended 3-0 but some fans have called on others to come out in their numbers during the team's home games.
Jamiu Gboyega, said it was too early to suggest apathy to MFM's matches, but noted that the economic recession might have
contributed to the fans not occupying the stands.
"This is a good start for us, we can also say that MFM only started from where they had started last season only that I am expecting to see more fans.
"It is too early to suggest apathy to matches but I equally think that the current economic recession has not helped the situation too.
"People must be happy before they come out to watch football matches, but let's wait and see what will happen during the next home game.
"I will like to see spectators fill the stands in subsequent matches, this is a message to them,'' he said.
Benjamin Ndidi said the situation at the stadium was not new for those who watched MFM's last season's first game, adding that fans will throng the facility in subsequent games.
"The situation at the stadium is not peculiar to the team; generally
first matches like this should not be a yardstick to measure attendance at the stadium.
"I hope that the spectators will be turning in after this match and we will support our darling team.
"I want to see my colleagues who have promised to be here, some have
yet to return from their villages where they visited for the Christmas and New Year celebrations,'' he said.
NAN reports that first half goals from Sikiru Olatunbosun in the 25th
minute and those from Stephen Odey in 28th and Adekunle Adegboyega 31st minute got MFM to a good start to the season.

Load more