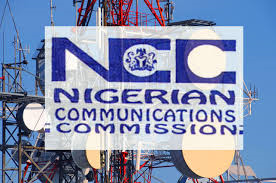 The Nigerian Communications Commission (NCC) says provision has been made in the2017 budget to extend telecommunications services to additional 40 million Nigerians across the country.
Prof. Umar Danbatta, the Executive Vice Chairman of NCC disclosed this in the latest edition of the commission's publication, "The Communicator'' and made available to the newsmen on Tuesday in Abuja.
Danbatta said that the commission had conducted a survey, which identified about 200 communities nationwide with telecommunication access gap.
He said that through the Universal Service Provision Fund (USPF) being managed by a department under NCC, 40 million people in these communities would be covered in 2017.
"The empirical studies have shown correlation between usage of Information and Communication Technology (ICT) and social development,'' he said.
Danbatta said that access to telecommunication services had caused direct and indirect rise in employment generation across the sectors of the economy.
"As you are aware, the growth witnessed in the telecommunication sector in the last 15 years had been phenomenal by all standards.
"From less than half a million lines on the eve of our democratic revival, today active connected lines are about 150 million, which has come with a contributing increase in tele-density.
"Development in other sectors of the economy had been shaped positively and measurably by the potent realities in the telecommunications sectors.
"We look forward to seeing greater development in the sector because we are irrevocably committed to full implementation of the National Broadband Plan,'' Danbatta.

Load more