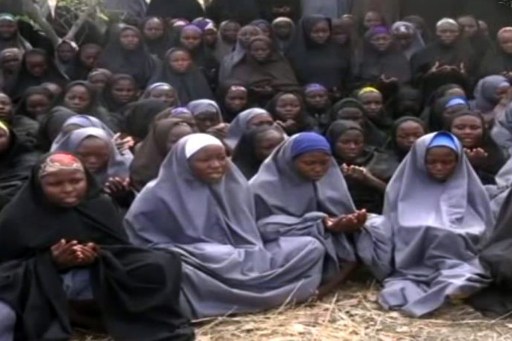 The Minister of Information and Culture, Alhaji Lai Mohammed on Tuesday reassured that the negotiations for the release of other Chibok girls in captivity were on-going.
The minister disclosed this at the Air Force Base in Yola in a briefing to conclude a day and night rounds of search sortie of the missing girls to Sambisa.
Mohammed, the Minister of Defence, Brig-Gen. Mansur Dan-Alli (retd.); the convener of the Bring Back Our Girls (BBOG) group, Mrs Obiageli Ezekwesili; as well as selected local and foreign journalists participated in the search mission.
Mohammed said that the success recorded by the military in the theatre of war was helping the negotiation because of the carrot and stick approach of government to ending insurgency.
He recalled that a meeting was recently held which was a near success and added that the government would not rest on its oars in ensuring a safe return of all the missing girls and others in captivity.
"The negotiations are still on, but unfortunately unlike the search operations, we cannot take you along to the negotiation table.
"I want to assure you that these negotiations are going on but they are very complicated and delicate and shift from time to time,'' he said.
The minister commended the military for the victories recorded in various operations at decimating the insurgents particularly in Sambisa.
He noted that the capture of Camp Zairo in Sambisa, which is the headquarters and stronghold of the insurgent was very crucial to defeating the terrorists.
The minister stressed that the proportion of the camp to the size of the forest notwithstanding, "the capture is a big victory for the military.
"Camp Zairo might occupy probably one kilometre out of 60,000 kilometres expanse of Sambisa, but it is so crucial to us in this war.
"It is like imagining that there is a war and the Villa is captured. That is the essence of camp zairo.
"It is not the extent of physical expanse but that we struck at the very heart of insurgency and it does not mean the end of the campaign in Sambisa forest,'' he said.
Mohammed commended the Air Force for their professionalism and for deployment of modern technology in their operations.
The minister also commended the Chief of Air Staff, Air Vice Marshal Sadique Abubakar for initiating the search mission.
He added that it served its objective of participating and better understanding of the efforts of the military in fighting insurgency.
Speaking on casualty figure of his men, Abubakar said they were very lucky in terms of suffering casualties on their air operations.
"First and foremost, the enemy does not have air assets and we take training very seriously.
"We do everything possible to ensure capacity development of our pilots and we make judicious use of the personnel that are on ground,'' he said.
He thanked the minister, the BBOG delegation, the journalists and others that participated in the exercise.

Load more