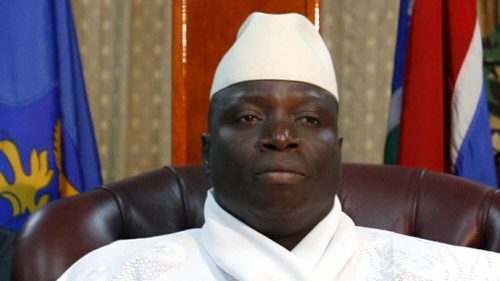 Gambia's tourism and culture minister on Tuesday said he will step down, in what was a sign of dwindling support for Gambia's outgoing president Yahya Jammeh, who refuses to recognise his loss in a recent election.
Benjamin Roberts is the sixth member in the incumbent president's cabinet to resign in less than 48 hours, following the ministers of trade, foreign affairs, finance, environment and sport.
Observers believe the resignations showed that Jammeh, who ruled Gambia for 22 years with an iron fist, is increasingly politically isolated.
The 51-year-old autocrat refused to accept the result of the December 1 election, which saw him lose power to Adama Barrow, a real estate mogul little known before his candidacy.
Barrow, who is scheduled to be sworn in as president on Thursday, fled Gambia to the Senegalese capital, Dakar, amid fears of violence on Saturday.
Senegalese President Macky Sall had accepted to host Barrow at the request of the Economic Community of West African States (ECOWAS) after repeated attempts failed to convince Jammeh to cede power.
ECOWAS also pledged to send troops to ensure a peaceful transition of power.
On Monday, Gambia's Supreme Court postponed for the second time a petition Jammeh filed to challenge the presidential election.
The court has been dysfunctional since Jammeh fired several of its judges in mid-2016 and could only sit if judges are flown in from neighbouring Nigeria or Sierra Leone.

Load more