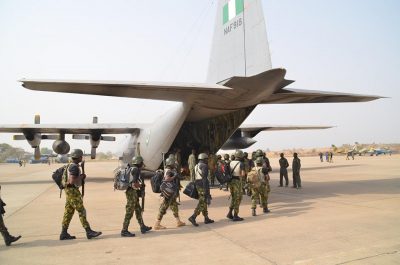 Senegalese troops amassed at the border with Gambia as the clock ticked down on Gambian President Yahya Jammeh's time in office and with the inauguration of his successor due Thursday.
The soldiers had arrived at the Senegalese border town of Karang, while the Nigerian Air Force deployed fighter jets and troops to Senegal ahead of a likely military intervention in Gambia, where the post-election political crisis was escalating.
The Economic Community of West African States (ECOWAS) pledged to send troops to ensure a peaceful transition of power after the bloc failed in repeated attempts to convince Jammeh to cede power.
After ruling Gambia for 22 years, Jammeh has refused to accept the result of a December 1 election, which saw him lose power to real estate mogul Adama Barrow.
The Nigerian Air Force said in a statement its deployment was in keeping with the West African bloc's pledge to enforce the election mandate.
Nigeria moved 200 troops, fighter jets, transport aircraft, helicopters and other air assets to the Senegalese capital Dakar, and plans to move them from there into Gambia.
"The deployment is also to forestall hostilities or breakdown of law and order that may result from the current political impasse in Gambia," the statement read.
Jammeh's mandate officially ends Wednesday.
Barrow fled Gambia on Saturday to Dakar amid fears of violence, but has insisted he would be inaugurated as scheduled on Thursday.
Thousands of people have been trying to leave the small West African nation after Jammeh on Tuesday declared a state of emergency in an attempt to cling to power.
The president who refuses to leave office recently placed his army on highest alert and chief of defence staff, Ousman Badjie, repeatedly pledged his loyalty to the autocrat.
Experts, however, don't believe Jammeh will be able to hold up a military battle for long.
The country of 1.9 million people has about 1,000 soldiers, little capacity to fight a well-trained army, for example that of Senegal, which counts almost 20,000 troops.
Read Nigeria Airforce statement on the deployment below:
NAF DEPLOYS TO SENEGAL TO ENFORCE ECOWAS MANDATE IN THE GAMBIA
The Nigerian Air Force (NAF) has deployed to Senegal as part of Nigerian contingent of Economic Community of West African States Military Intervention in Gambia (ECOMIG) – a standby force tasked by ECOWAS Heads of State to enforce the December 1, 2016 election mandate in the The Gambia.
The NAF today moved a contingent of 200 men and air assets comprising fighter jets, transport aircraft, Light Utility Helicopter as well as Intelligence, Surveillance and Reconnaissance aircraft to Dakar from where it is expected to operate into Gambia. The deployment is also to forestall hostilities or breakdown of law and order that may result from the current political impasse in The Gambia.
Addressing the contingent before departure, the Chief of the Air Staff, Air Marshal Sadique Baba Abubakar urged the troops to maintain discipline and be professional in their conduct. Reminding them to be good ambassadors of Nigeria, the CAS stated that no act of indiscipline by the contingent would be tolerated.
The contingent, led by Air Commodore Tajudeen Yusuf, was airlifted this morning from 117 Air Combat Training Group Kainji. Other troop contributing countries include Senegal, Ghana and countries within the sub-region.
Check out the pictures of the deployment here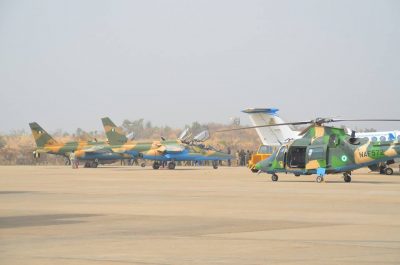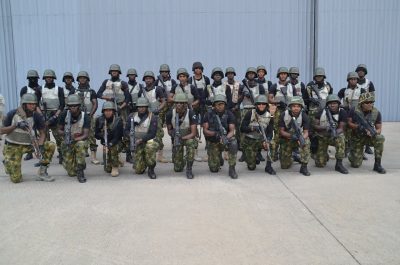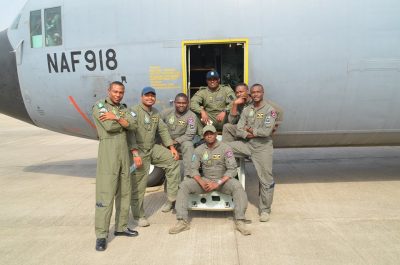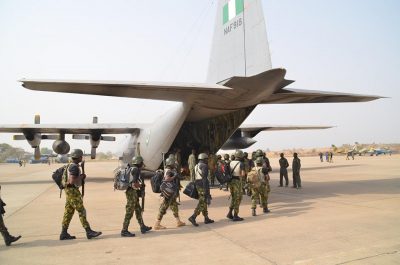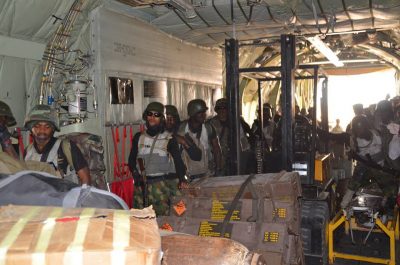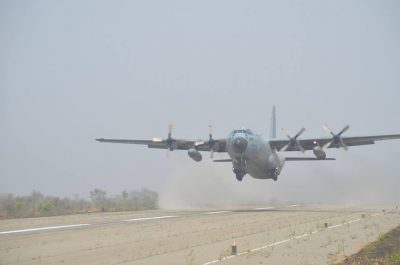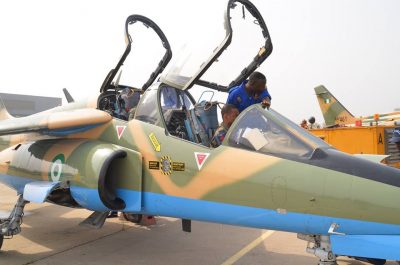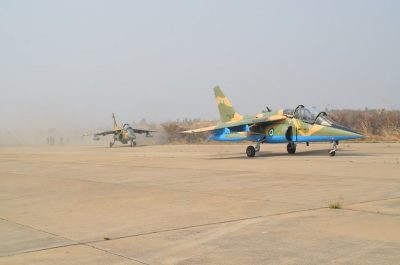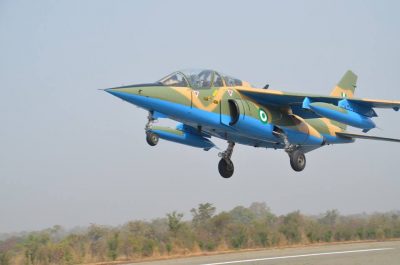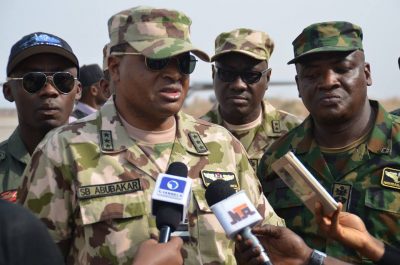 Load more