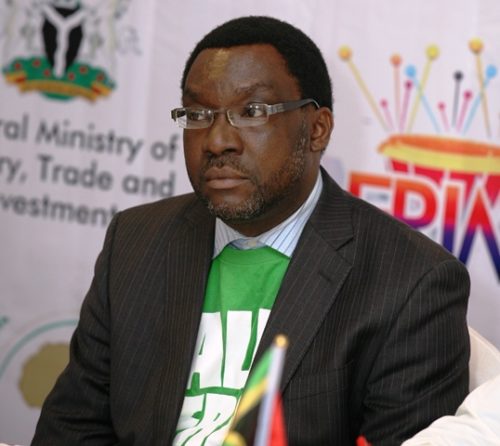 Arrays of artists and art students are set for the first Rasheed Gbadamosi Eko Art Expo which opens on Friday, 27 January, 2017 at the Eko Hotel and Suites in Victoria Island, Lagos, Southwest Nigeria.
Gallery owners, artists and art students all over Lagos have begun to submit artworks and warm up for the three-day exhibition being organized by the Lagos State government in collaboration with some galleries and art foundations in the State.
State's Commissioner for Information and Strategy, Mr. Steve Ayorinde, in a release on Friday said about 400 artworks and photographs would be on display at the exhibition which will be declared opened by the Lagos State governor, Mr. Akinwunmi Ambode, together with the Chairman of the Lagos @ 50 Planning Committee, Prof. Wole Soyinka.
He said the exhibition would be curated by respected lawyer, art collector and owner of Mydrim gallery, Mrs. Sinmidele Adesanya, while the Director of African Artists Foundation, Mr. Azu Nwagbogu, would curate the photographic component of the expo.
According to Ayorinde, the exhibition would be curated along three segments: the photographic part, which is a recreation of the works of several Nigerian artists that were exhibited at the Centre for Fine Arts in Brussels, Belgium (Bozar) where Governor Ambode was a special guest in 2016, adding that 100 photographic artworks from that Bozar exhibition showing different aspects of Lagos under the theme "Dey Your Lane" would be on display at the Eko Art Expo in Lagos.
"The expo is also composed of two more segments where paintings, sculptures and installations by students selected from various higher institutions in Lagos State; galleries, well known masters as well as less familiar emerging artists will be on display for three days.
"The expo is a demonstration of Governor Ambode's great vision for the arts and creative workers in Lagos State and his plan to always avail them of space for expression and institutional support from government and Corporate Lagos," he said.
Ayorinde said the expo was also being organized for two other reasons: to honour the late Chief Rasheed Gbadamosi, who was a playwright and one of the notable art collectors in the country who also served as the co-chairman of the Lagos @ 50 Planning Committee before his death in November 2016.
The Expo, he added, would also add to the build-up for Lagos @ 50 celebrations which started in May 2016 as a one-year long anniversary that will culminate in a grand multiple days ceremony in May this year.
"We are happy to learn that the art community in Lagos State has warmed up to the forthcoming expo. It is gladdening to note that hundreds of works have been screened from students and individual artists and the very best selected for the exhibition.
"This shows that visual artists, gallery owners and arts collectors in Lagos State, like their counter-parts in music and motion picture industry, have also keyed into Governor Ambode's vision to use art, culture, entertainment and hospitality to promote Lagos State as the hub of creative arts and tourism in Africa," he stated.
The commissioner added that next Friday's opening ceremony of the exhibition would also witness a dance production by QDance Centre titled "Iwa Lewa" as well as oral poetry performances.

Load more