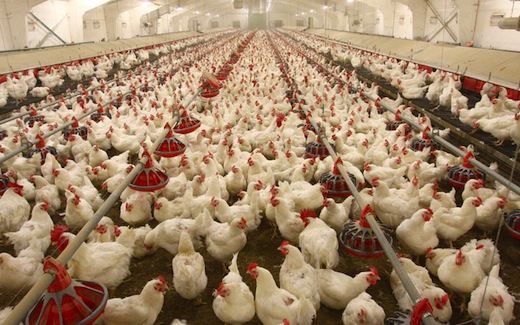 Poultry farmers in Asaba (Delta) and its environs have decried steady increase in the price of poultry feeds.
Some of the poultry farmers, who spoke with newsmen in separate interviews in Asaba on Friday, expressed concern that price of feeds had increased by about 100 percent.
Mrs Grace Onuemu, a poultry farmer in Asaba said: "The starter feeds we were buying for between N2,000 and N2,200 has been increased to N3,700, while a bag of grower went up from N2,5000 last year to N3,800 this year."
Another poultry farmer, Mr Alfred Nnamdi, said that the increase in the price of feeds affected the high price of chicken during the Christmas and New Year celebrations.
He said that poultry farmers in the state had to increase rice of chicken during the yuletide season in order to realise the capital they invested in the business and "make small profit."
"During the yuletide season, we sold old layers between N1,700 and N2,000, while broilers were sold between N3,000 and N4,000.
"The parent cock was sold for N5,000 and N6,500, depending on the sizes," he said.
Other poultry farmers, who also spoke on the issue attributed the development to the increase in the price of raw materials used for the production of feeds.
They appealed to government at all levels to subsidise the price of feeds for poultry farmers by making the raw materials available in the market.

Load more