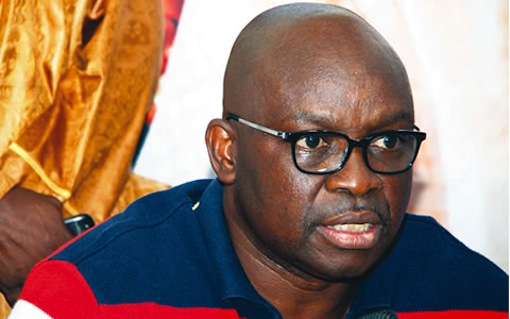 The Sen. Ahmed Makarfi-led Peoples Democratic Party (PDP) has expressed confidence in the ability of Gov. Ayodele Fayose of Ekiti to lead the PDP Governors' Forum.
Mr Dayo Adeyeye, the PDP National Publicity Secretary serving on the Caretaker Committee said in a statement issued on Saturday in Abuja.
Adeyeye said the party believed that the Ekiti state governor would perform on his new assignment with responsibility and candour.
"He has come on board at a crucial time in the life of our party.
"We have confidence in his uncommon courage to pull together his colleagues to work more in the interest of the party, its membership and democracy in general.
"We are optimistic that he will bring to bear his wealth of experience as he takes up this onerous task.
"The party appreciates Fayose's doggedness and perspectives on national issues as he amplifies the voice of opposition by holding the government in power to be more accountable to the people,'' Adeyeye said
According to him, the public is looking forward to a more vibrant and constructive opposition by PDP,'' he said.
Fayose was on Thursday night appointed as the Chairman of PDP Governors 'Forum.

Load more