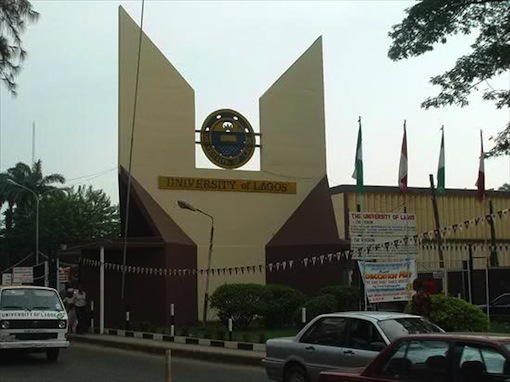 Mrs Patricia Bankole, mother of a University of Lagos (Unilag) 2015/2016 first-class student, Miss Taiwo Bankole, has appealed to governments at all levels to motivate other youths by assisting outstanding students.
Patricia, a Secretarial Staff at the Lagos State House of Assembly, made the call on Saturday.
She said that such assistance from governments at all levels would create healthy competition for excellence among students.
News Agency of Nigeria reports that Taiwo is one of the 231 first-class students to be specially recognised at the forthcoming UNILAG convocation.
Taiwo finished with a Cumulative Grade Point Average (CGPA) of 5.00.
Patricia said assistance from government included giving of automatic scholarship for further studies as well as employment.
"I want to appeal to government across all levels to always appreciate excellence. The Federal, state and local governments need to appreciate outstanding students and help them to go further in their education.
"My daughter says she wants to go for her Master's Degree and thereafter for PhD and become an academic.
"I will advise these authorities to please encourage and appreciate outstanding students by helping them anytime and anywhere they are found.
"These students should not be looking for job here and there after such a feat, it is a discouragement.
"It will be a good example to others, if government should provide good jobs for them,'' Patricia said.
Taiwo's mother said that she was not surprised by her daughter's outstanding performance, adding that Taiwo had always earned prizes for excellence in primary and secondary schools.
She said that Taiwo, a graduate of the Department of Cell Biology and Genetics, Faculty of Science, had displayed exceptional passion and priority for study without distractions.
"I have always encouraged and advised her not to look at the social trend and all distractions,'' Patricia added.
She said that the feat was not by her daughter's power nor her parents' efficiency.
The University of Lagos (Unilag) will, at its 2015/2016 convocation slated for Jan. 23 to Jan 26, give prizes, certificates and special recognition to 231 first class graduating students.
At the 49th ceremony, two female students, Taiwo and Miss Oyindamola Omotuyi of Systems Engineering Department, Faculty of Engineering, who finished with a CGPA of 5.00 will be celebrated.
At the pre-convocation briefing, the Vice-Chancellor, Prof. Rahman Bello, described the forthcoming event as historic because the university would graduate 12,617 students, the highest number so far.
Meanwhile in 2016, Mr Ayodele Dada had broken UNILAG academic record as the best graduating student ever with a CGPA of 5.0.

Load more