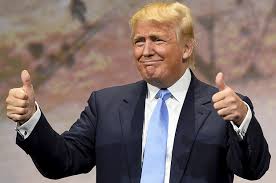 U.S. President Donald Trump is the oldest U.S. president in history to be inaugurated, at age 70 years and 220 days, according to records.
The 45th president of the U.S., who was inaugurated on Friday, was born on June 14, 1946 and would turn 71 this year.
Before Trump's inauguration, former President Ronald Reagan was the oldest president.
Reagan was 69 years and 349 days when he took the oath of office, just a few weeks before his 70th birthday.
Aside being the oldest president inaugurated, Trump's election was also significant because it marked a campaign in which a figure with no political experience or military background clinched the presidency.
Apart from his lack of political and military experience, Trump's inauguration also marked the first time in history that the U.S. will be having six living presidents at the same time.
The living U.S. Presidents are Jimmy Carter, George H.W. Bush, George W. Bush, Bill Clinton, Barack Obama and Trump.
The First Lady, Melania Trump, is the first U.S. first lady without an American parent.
She is also the second first lady born outside the U.S. – in Slovenia.
Before Melania, only one first lady, Louisa Catherine Adams, wife of John Quincy Adams, the sixth U.S. president (1825 to 1829) had been born outside the U.S. – in London to an English mother and an American father.
John F. Kennedy is the youngest-ever elected U.S. President aged 43.
However, Theodore Roosevelt is the youngest person to ever become president.
He was 42 when he became president, following the assassination of William McKinley, according to records.

Load more