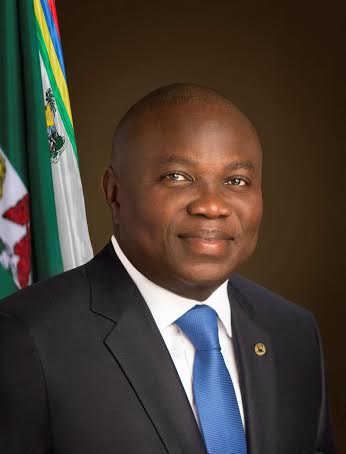 By Temilade Aruya
They are on the streets, at every nooks and crannies, on the major roads, under the bridges, in shanties, in the traffic, you can't miss them. They come in different faces, colour and caliber, age and sex is no barrier, and you see them with little children, twins and triplets. Many even pretend to be sick as they prey on the emotion of people in order to get them to part with their hard earned money.
Begging takes place in different shades and forms. They also prey on the sick, the old and the handicapped as they use them to attract the attention of passersby while begging for alms. It is not uncommon to see women with babies, twins or triplet in the scorching sun begging for alms. They do not only abuse the rights of these children but also expose them to danger and risk their lives as they take them through traffic begging for alms. Apart from this, in some cases these children are either rented or taken without their parents' knowledge.
It is also saddening to observe that parents also push their children to the streets to seek for alms using their innocence to prey on the emotions of people. These children who are often between the ages of 4 to 10years are encouraged to approach well dressed men and women for money while their benefactors lurk around waiting patiently to collect the money.
This ugly practice is contrary to section 166 sub-section 1 (b) of the criminal code which prohibits street begging with adequate penalty for defaulters. So it is not only morally unjustifiable but criminal for any adult to exploit the innocence of children and the weak for selfish financial gains. It is instructive to note that on the streets, these children are unprotected from predators; man and nature. In most instances, they are also denied the right to education and a good life.
This practice is antisocial especially among Yorubas and Ibos who believes that a beggar is a lazy man who has hands, legs and his whole body intact but refused to work. The culture of begging is taboo to some tribes in the country but society has changed with people losing their values for hard-work and honesty. The act of begging is not only degrading, but has become a menace to society especially with the influx of professional beggars from other states of the federation to Lagos state, creating a nuisance.
The professional beggars have honed their acts so well that they sometimes put up public performances such as sudden fainting spells, cardiac attacks, asthmatic attacks and the likes to deceive unsuspecting passersby just to get their attention and eventually get them to part with some change. They have become an eyesore as they litter every nooks and crannies of different areas in the state creating an impression of an unkempt society. It is not uncommon to find seemingly helpless and hapless beggars linked to organized criminal gangs. Some of the beggars have been found to be accomplices to certain crimes for which they sometimes hide weapons as robbers believe they would not readily be suspected.
Really, street begging has reached an alarming dimensions in spite of regular rescue operations being carried out by the rescue team of the State's Rehabilitation Department of the State's Ministry of Youth and Social Development. The Department rescued a total of 531 beggars, destitute and mentally challenged people off the street between October 2015 and January 2016. That these staggering numbers of people were rescued from the streets of Lagos within 4months is indicative of the humongous number of destitute in the state.
Aware of some of the social factors like poverty, lack and hunger responsible for pushing people into the act of begging the Lagos state government has gone a step further to ban on street begging by establishing a community for beggars in different areas of Lagos state with a functional school, free books and free education. The state Governor, Akinwunmi Ambode pledged his unwavering support for destitute and beggars in providing adequate welfare and other social amenities at all special homes built for them, as the sight of beggars on the streets and across the nation paints a picture of undeniable poverty. This social intervention programme by the state government is part of plans to empower beggars and the destitute, educate their children and give them a better life and a brighter future.
To reduce this number, the Government also stepped up on its welfare package for the People Living with Disability in the state as it is apparent that an average percentage of beggars are the physically challenged who turned to begging in the bid to survive. Through the Lagos state Office for Disability Affairs (LASODA) the Lagos state Government has been able to reach out to this group of people by ensuring their needs for infrastructural development, social welfare and amenities, employment opportunities, education and inclusiveness.
Overall, efforts need to be intensified to curtail the activities of professional beggars parading fake medical bills, fake drug prescription note, harassing people and throwing a show of helplessness during day while camouflaging as robbers at night and persons pretending to be destitute who go around harassing and attacking unassuming Lagosians as they go about their lawful activities.
People should be law abiding and respect the State law against street begging by desisting from patronizing beggars. Destitute could be given alms through faith-based organizations and recognized non-governmental organizations or recognized government homes that will handle such donations responsibly.
-Aruya is of the Features Unit, Lagos State Ministry of Information and Strategy. Alausa, Ikeja.

Load more