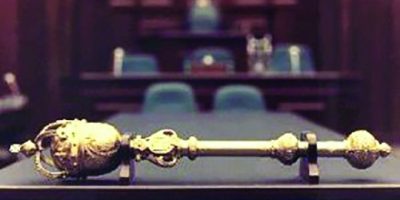 The Katsina House of Assembly, on Tuesday, warned the state Department of Higher Education to immediately desist from awarding contracts on behalf of state-owned tertiary institutions.
Alhaji Ibrahim Dikko, The acting Chairman, House Committee on Appropriation, said in Katsina during the budget defence by officials of the department, that their action was illegal.
"The Department should stop making financial encroachment in all the state tertiary institutions to avoid causing confusion in the financial records of the institutions.
"The House hereby orders the Department of Higher Education to desist from meddling into the award of contracts and financial activities of the state university and other tertiary institution in the state.
"The Department has no business to award a contract for the cleaning the State University at the cost of N38 million.
"It also has no business to pay the facility cleaning contractor the sum of N38 million; the Vice-Chancellor of the university has the right to award the contract and pay the contractor.
"The House is also not happy that the Department had awarded the contract for the renovation of hostels at Bala Usman College of Legal Studies in Daura," he said.
In his remarks, the Chairman House Committee on Education, Alhaji Umar Bindawa, also condemned the action of the higher education department.
"It is the responsibility of the heads of tertiary institutions to award contracts and pay the contractors because they are the accounting officers of the institutions.
"The action of the department is surely destroying the accounting records of higher institutions in the state
"If the department continues to interfere in the financial activities of the institution the House of Assembly will surely sanction the department.
"We will use the big stick and punish the Department regardless of their connection," the chairman said.
The Vice Chancellor, Umaru Musa Yar'adua University, Prof. Idris Isa, had earlier complained to the committee that the Department was illegally awarding contracts on behalf of the institution.

Load more