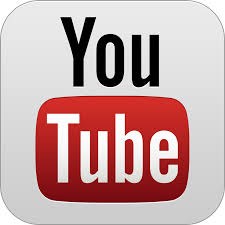 Mr Taiwo Kola-Ogunlade, Google's Communications and Public Affairs Manager, Anglophone West Africa on Tuesday described YouTube as an essential aid for building confidence in cooking.
Kola-Ogunlade in a statement in Lagos said that YouTube had unveiled five ways the internet could teach its users how to "cook up a storm".
"So whenever anyone asks if you can cook, you will tell him you can, just not the difficult recipes.
"If you love to eat, and have a problem of not knowing how to cook the kind of meals you love, Google can help you.
"But do you know you can become a talented chef and even earn respect from others. How you ask? On the internet! The internet is a gem.
"There are several online videos and articles to take you on a step-by-step journey of amazing recipes.
"You can also maintain a healthy lifestyle and teach yourself to count the calories you will accumulate while slurping all the "mede-mede' or varieties of food you will cook," he said.
The Google manager said that there were also several free workout YouTube videos for weight-loss for people who have eaten enough of such "mede-medes''.
He said that whether one was cooking for self, or for a special occasion, YouTube had revealed five channels that would give confidence in the kitchen.
"Naija is home, let us start from our base. On AllNigerianRecipes, hosted by Flo you will get a host of instructional videos that will turn you into a conjurer in the kitchen,'' Kola-Ogunlade said.
He said that the channel offers one Nigerian meal the proper way with the traditional ingredients and all.
"You can also visit her website, https://www.youtube.com/user/NigerianFoodRecipes.
The Google manager said it could also teach dishes from the over 54 countries in Africa.
He said that YouTube had made it possible with AfroFoodTV, just by joining Yeti Ezeanii as she offered some of the most exciting food recipes from different countries and regions of Africa.
"She loads new videos every Friday and can be reached through https://www.youtube.com/user/AfroFoodTV/about.
He said that one could also learn to cook from Chef John on Foodwishes on the link – https://www.youtube.com/user/foodwishes.
He said that his instructional videos would help build confidence in one's cooking slowly.
He said that one would rarely see him in the video, except for his hands stirring, throwing, picking ingredients "as he gives a step by step method on0[ cooking''.
He said that among the list, My Virgin Kitchen on the link https://www.youtube.com/user/myvirginkitchen was an inspiring cooking channel to visit.
"Do you know why? Barry Lewis a self-taught cook, five years ago could not do much with food, but inspired by British Celebrity Chef, Jamie Oliver, he started to film himself cook.
"Today, his YouTube show has over a million followers," he said.
"Ever wonder how to get the Chinese flavour in your kitchen? Look no further, Lila is here to help on her channel, Asian cooking mad easy, on the link – https://www.youtube.com/watch,'' he said.
"She gives easy to follow instructions on how to cook several nutritious and great tasting recipes from Asian countries like China, Indonesia, Japan, Malaysia, Singapore and Vietnam in no time,'' he said.

Load more