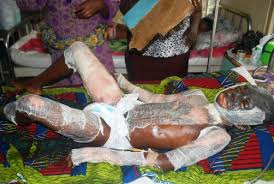 Nigeria is back again to the era of kerosene explosion due to the activities of some people who adulterate the product.
Since the beginning of the year, there has been a scarcity of the product leading to astronomical increase in its price. Kerosene is now being sold between N300 and N350 per litre wherever it is available.
Nigeria Medical Association (NMA), Akwa Ibom Chapter, on Wednesday confirmed the death of four persons and 16 injured in incessant kerosene explosions in the state.
The State Chairman of the association, Dr. Aniekeme Uwah, made the confirmation in an interaction with newsmen in Uyo.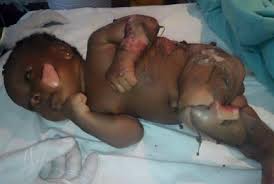 Uwah said that the figures were derived from casualties brought to the University of Uyo Teaching Hospital for treatment in rampant cases of adulterated kerosene explosion in many parts of the state.
"At least four have died. I mean I can confirm that four people have died as at my record last week.
"The chairman decried the rate at which innocent lives were lost in explosion caused by incessant cases of adulterated kerosene in the state.
"It is really unacceptable that people will just be dying like this for no just cause; these are avoidable deaths.''
Uwah urged the relevant government regulatory agencies to curb the tide of adulterated kerosene explosion in the state.
"Something needs to be done to really check the marketers who are selling these products.
"All the agencies responsible in terms of petroleum products' monitoring should do a lot more than what they are doing now.''
He attributed the development to the high cost of kerosene and urged the Federal Government to address the situation in order to save the masses.
"Kerosene has been scarce for some time now and that's what most people use in cooking their food and it's the commonest source of domestic fuel.
"So, if they can't afford the high cost, they will resort to buying from cheaper sources.
"I know some people are exploiting the fact that there's scarcity and mixing some things and selling to people. Something urgent needs to be done.''
According to him, the NMA has started advocacy visits and public enlightenment campaigns on how to test and identify adulterated kerosene.
"Right now at the level of NMA, we've produced some jingles to create awareness in the state,'' Uwah said.
He urged the media to assist the association in its advocacy and campaign against the use of adulterated kerosene in the state.

Load more