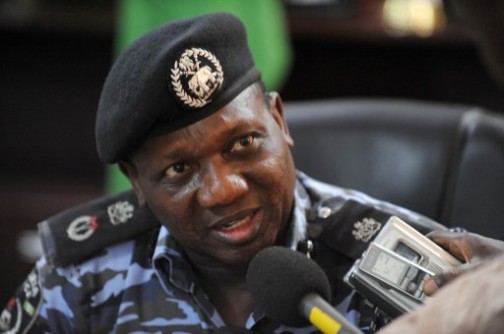 The Nigeria Police Force on Wednesday said that the Inspector-General of police (I-G), Mr Ibrahim Idris's visit to London was to interface with the London Metropolitan Police Service, contrary to some media reports.
A statement issued by the Force spokesman, Acting Deputy Commissioner of Police, DCP Don Awunah, said that the visit was at the instance of the metropolitan police.
He said that the visit was part of the gains of the International donor platform established by the I-G on assumption of office to empower Police personnel in modern techniques of fighting organised crimes.
Awunah explained that the visit would discuss areas of provision of working tools and capacity building for the Nigeria Police Force .
He noted that although terrorism was being rapidly degraded, there were collateral challenges confronting the nation such as kidnap for ransom, ethnic clashes and politically motivated murder.
The spokesman said that some sections of the Nigerian online and print media were disseminating invented and incorrect stories about the I-G's visit.
"For the avoidance of doubt, the I-G did not lead "a high powered delegation" to visit President Muhammadu Buhari, who is on vacation in London.
"The visit of IGP to London while the President is on vacation is merely coincidental," he said.
He said the visit by the I-G would not be the first time the nation's top security chief would be consolidating on pre-existing protocols and collaborations.
Awunah enjoined the media to always crosscheck their facts rather than hide under the convenient guise of "unconfirmed sources," to peddle mischief and mislead the public.
He said the Nigeria Police Force would continue to partner with the media in the attainment of National Security Goals.

Load more