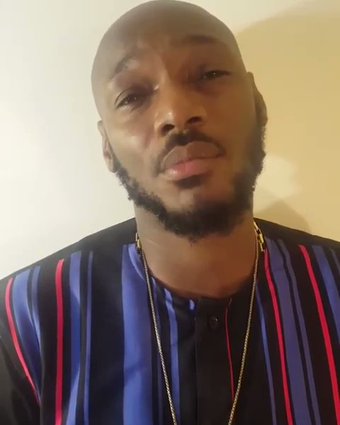 Tuface chickens out, cancels planned nationwide protest against Nigerian government.
In a video he posted online, the popular musician announced the cancellation of the protest scheduled for Monday.
2Baba said that the decision was made after discovery that the protests were under threat of hijack by elements not aligned with the interests of the protesters.
"The point I'm intent on making is not worth the life of any Nigerian," he said in the video.
He had earlier insisted that the protest will go on as planned since, according to him, it is meant to tell Nigerian leaders the need to 'connect with the people'.
He said: "I will not keep quiet. I'm just a musician with a point of view and the ear of my fans.
"I have dedicated my time and resources to peace building, voter's education towards peaceful elections and youth engagement in governance in Nigeria.
"This march is about demanding that our leaders connect with all the people of Nigeria."
It is not clear what made Tuface to change his mind but some commentators said he must have been threatened to cancel the protest.

Load more