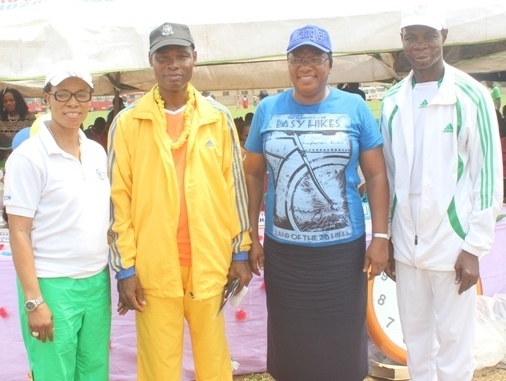 By Kazeem Ugbodaga

Olympic gold medalist, Chioma Ajunwa has charged the Federal and State Governments to put machinery in motion to develop school sports as raising young talents lies in such effort.
Ajunwa spoke at the Inter-House Sports competition of Good Shepherd Schools, held at Atan-Ota, Ogun, Southwest Nigeria.
She said if the nation must raise burden talents in the area of athletics, it must begin from the grassroots, such as inter-house sports competition, where young talents could be developed.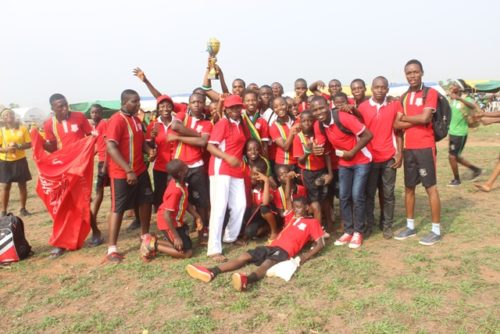 "We have future champions at this Good Shepherd Schools inter-house sports competition. The challenge is that the people handling sport in schools don't know the efficacy of inter-house sports and because they do not attach much importance to it, it ends here. They don't know why government said we should be doing inter-house sports," she said.
Ajunwa also said ever since state governments had stopped employing athletes to head vital sporting positions, raising talents nose-dived, adding that Local Governments had also failed to fish out young talents at the grassroots.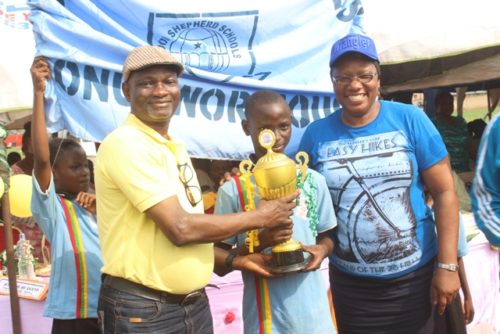 She further appealed to the private sector to take more interest in sports, saying that government's handling of sports would not help much, while charging private companies to own athletics clubs, revealing that,  "Private individuals like Chief Segun Odegbami sponsored. There is hope for our sports if we get the right people there."
Ogun State Commissioner for Sports, Moruf Afolabi Afuwape called for the development of grassroots sports as the panacea for growth of sports in the country and raising young talents, saying that inter-house sports were strongly needed to develop sports in the country.
Afuwape, who was represented by the Director of Sports, Adesola Faleti said sports giants like Chioma Ajunwa, Chidi Imoh and others were raised from grassroots sports, while appealing to the Federal Government to provide sporting equipment for all schools.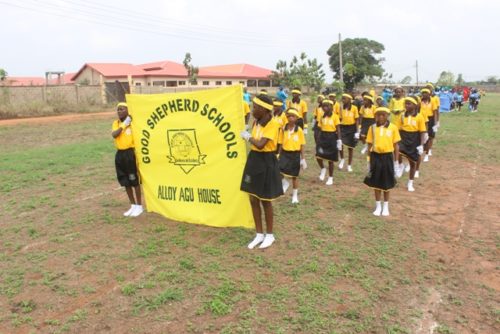 "If we want Nigeria to be known in the world, we need to start from the grassroots. There is need for the government to give rebate to development of grassroots sports by giving them equipment," he said.
Director, Good Shepherd Schools, Dr. Adebayo Oyeyemi said the aim of inter-house sports was to give every child the opportunity to develop their God-given talent in the area of sports, while charging organisations to partner with the school to develop grassroots sports.
Oyeyemi appealed to the government to improve on providing provisions or grants for the development of sports in the country, saying that a case where athletes who had done the nation proud were allowed to protest before they would be rewarded was very unpleasant.
"Prompt attention should be given to sports, while serious funding and awareness are needed. If you don't treat the current athletes wells, the coming ones will not be encouraged," he said.
However, Red House came first in the secondary school category with 16 gold medals; Blue House second with 10 gold while Yellow House came third with six gold. In the primary category, Blue House came first, Yellow House second and Green House, third position.

Load more