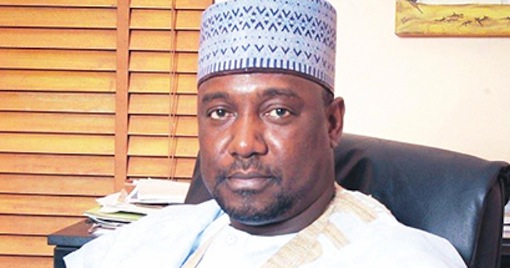 The Supreme Court on Friday upheld the nomination of Gov. Abubakar Bello Sani as the All Progressive Congress (APC) governorship candidate for the 2015 governorship election in Niger.
Mr Mustapha Babangida, an APC governorship aspirant had approached the Niger State High Court to challenge the outcome of the primary which Sani emerged as the governorship candidate.
Babangida lost the suit at both the trial court and the Court of Appeal.
Delivering the judgment, Justice Kumai Akaahs, held that all the odds were against the appellant.
He said the evidence before the court indicated that the appellant bought the party's governorship nomination form when the time had already lapsed.
"For the appellant to be bestowed with the locus to institute the suit, he must have gone through all the processes of the primary.
"From the documentary evidence before this court, the appellant did not participate in the screening leading to the actual voting process by party delegates.
"In the circumstance, the appellant is not known to law as far as the 2015 APC governorship primary was concerned, and therefore, this court lacks the jurisdiction to examine the merit of the case.
"The appeal is hereby dismissed for lacking in merit and the status of the governor as candidate of the party in that election remained valid,'' he held.
Akaahs further held that the appellant committed a blunder by not joining the governor as a party in the suit.
He said such an oversight was costly, as according to him, the governor has emerged as the party's candidate before the suit was filed on March 25, 2015.
"The appellant fails to understand that the governor should have been listed as a party as the court's decision could have impacted on the governor directly,'' Akaahs said.
Babangida had sought to be sworn-in as the governor having been fraudulently barred from contesting the primary.
He had argued that the national secretariat sold to him the nomination form in good time, but stopped from entering the contest in view of his bright chances to emerge as the candidate of the party.
He, therefore, sought for the removal of the governor as the party breached its own constitution, the Electoral Act and the 1999 Constitution when it stopped him midway from exercising his right.
Load more