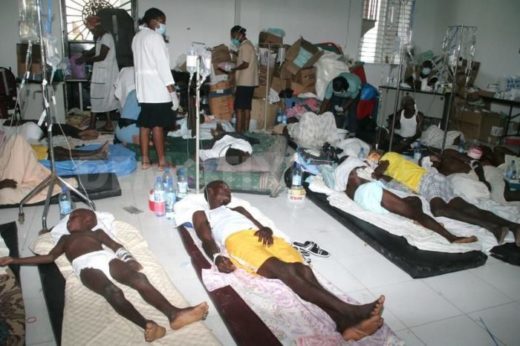 Prime minister Hassan Khaire said on Saturday that no fewer than 110 people were killed and several left in serious conditions after cholera broke out in southern Somalia in the past two days.
Khaire said the deaths occurred in Bay region amid severe drought across the country while assuring that the government would give it first priority to respond to such crisis.
Mohamed Fiqi, Minister of Agriculture for the southwest state in Somalia, said the cholera situation was out of their control and demanded emergency aid from the government and international community.
"Cholera broke out in Goof-guduud, Awdiinle and Berdale locations in Bay region.
"Children, women and old people are among the dead, the death toll increases time to time and our administration can't help," Fiqi said.
Load more