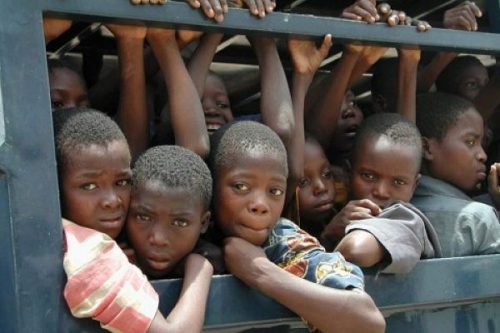 The first meeting of South Asia Parliamentarians Platform for Children ended in Kathmandu on Friday with a commitment to prioritising, promoting, and safeguarding children's rights in the region.
The two-day meeting was organised by UNICEF South Asia in collaboration with the Parliament of Nepal.
UNICEF Nepal said that the regional meeting was a milestone in bringing together lawmakers from all eight countries in South Asia for children's rights.
"It is also an opportunity to highlight the critical role parliamentarians can play in tackling key development challenges affecting children in the region in the larger framework of the Sustainable Development Goals.
"The goal of the meeting is to establish regional parliamentarian platform to ensure broad support and commitment in building sustainable public systems that work for children,'' a statement issued at the end of the meeting read.
South Asia is home to 1.7 billion people and 621 million children under 18.
The statement said that in spite of economic growth and consequent improvements in realising the rights of children, massive disparities still existed in the region preventing children from living in dignity.
It noted that the disparities had not made the children reach their full potential and making choices about their futures.
Ranju Kumari Jha, Chairperson of the Parliamentary Committee of Women, Children, Senior Citizens and Social Welfare, Parliament of Nepal, said the meeting would not only help develop relations, but would also help firm up commitments in drawing up work plan on critical issues related to children.
Jean Gough, Regional Director of UNICEF South Asia, said influencing programmes, policies and budgets in favour of the most marginalised and excluded children had the potential to break inter-generational cycles of poverty and deprivation.
"Together we will find ways to translate our commitment to child rights into results,'' Gough said.

Load more