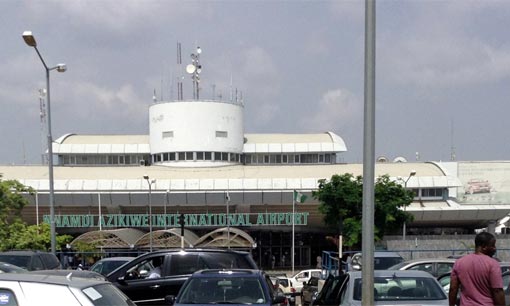 The Minister of State, Aviation, Sen. Hadi Sirika, says the shutting of Nnamdi Azikiwe International Airport, Abuja, remains at midnight of Wednesday, not Tuesday as believed.
Sirika made the clarification in a statement by Mr James Odaudu, Deputy Director, Press and Public Affairs, Ministry of Transportation, on Tuesday in Abuja.
He said that the clarification became necessary as the actual time for the closure had been misunderstood in some quarters.
"Stakeholders in the Aviation sector and the general public are therefore to note that Abuja airport remains open for operations until the midnight of Wednesday.
"Government has also concluded all arrangements for the complimentary transportation of passengers to and from Kaduna as soon as the Abuja Airport shuts down for operations.
"This is in line with the approval of President Muhammadu Buhari to mitigate the discomfort of air passengers resulting from the closure,'' he said.
The minister said there would be an initial screening of passengers and luggage at the Abuja Airport which was the departure point for the buses as part of the arrangements and for security reasons.
But, he explained that screening for boarding would be done at the Kaduna airport.
According to the minister, government will also set up contact points at the Idu and Kubwa railway stations for those opting to travel by rail to Kaduna.
He also warned that only those with valid air tickets and/ or Boarding Passes would be allowed on the buses or travel by train at government expense.
He said that the measure was necessary in order to properly identify genuine passengers.
The minister, however, appealed to the public to understand that the decision to shut down the Abuja Airport was taken in public interest.
"It is also in line with government stand on enhancing the safety and security of the nation's airport and, of course, the flying public,'' he added.
Load more