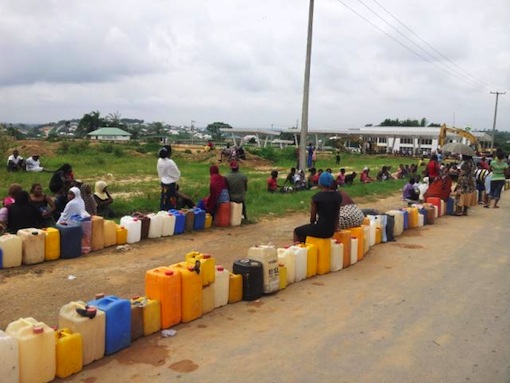 The House of Representatives has stressed the need for a policy framework on deregulation of kerosene to make it easily accessible to the poor.
This resulted from a unanimous adoption of a motion by Rep.Segun Adekola (Ekiti-PDP) at the plenary on Tuesday.
Moving the motion earlier, Adekola said it was necessary to put an end to the current challenges faced by the poor in getting kerosene.
He said that the Dual Purpose Kerosene (DPK) that serves as fuel for the average Nigerian had become a scarce commodity.
He said that even when available, it remained unaffordable for the lower class that depended largely on it.
According to the lawmaker, rising cost of kerosene has forced most Nigerians to depend now on liquefied petroleum gas for cooking, with retail prices of gas rising from N2,500 for 12.5kg to over N5,500.
He said that kerosene, which was the only oil product accessible to poor Nigerians in the rural areas, had become so expensive that a litre now sold at between N400 and N450.
He said the situation had forced many households to resort to using charcoal, sawdust and wood for cooking, with its hazardous effects.
Adekola said that it could get worse unless the Federal Government ended its economic flip-flops and embraced a market-driven, private sector-led jobs and growth agenda.
He said that adopting a definite, clear-cut policy on kerosene to alleviate the problems being faced by the poor masses was fundamental.
In his contribution, Rep. Nkem-Abunta Uzoma (Abia-PDP) said big companies and big private individuals using kerosene as raw material were responsible for artificial scarcity.
He urged the members of the House to support the motion to ease the challenges faced by the majority of the people they represented.
Collectively, the lawmakers said that the poor must be given easy access to kerosene for their daily cooking.
They said it would avert deforestation and frustration that would lead to crime.
The lower chamber urged the Federal Government to come up with a policy framework on the deregulation of kerosene as applied to diesel and petrol to avert scarcity and current challenges.
In his ruling, Speaker of the house, Mr Yakubu Dogara, mandated the Committee on Petroleum Resources to liaise with the Department of Petroleum Resources and the Nigerian National Petroleum Corporation (NNPC).
He said the interface was to ensure that a mechanism was put in place to make kerosene affordable and available to the people.

Load more