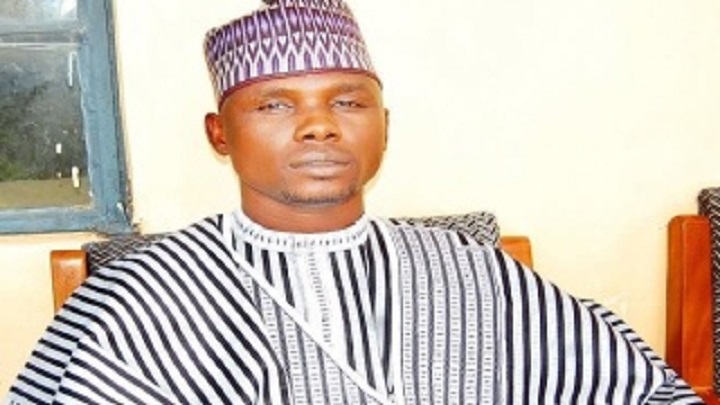 Alhaji Satomi Ahmad, chairman, Borno State Emergency Management Agency (SEMA), has denied assaulting a female staff of the International Organization for Migration (IOM) at an Internally Displaced Persons' (IDPs) camp in Maiduguri.
Amina Yakubu, a staff of IOM, on Sunday alleged that Ahmed verbally and physically assaulted her at the IDPs camp.
She claimed that Ahmad poured invective on her and followed with a slap on her face when she tried to intervene in an attempt by officials of SEMA to forcefully evict a man from Teachers Village IDPs camp for alleged bad conduct.
Ahmad, who dismissed the allegation, described Yakubu's claim as "cheap lie to smear his hard earned reputation.''
The SEMA boss confirmed in an interview on Thursday in Maiduguri, said that SEMA officials attempted to evict a man who allegedly sneaked into the camp and exhibited bad behaviour.
He said that the intruder castigated officials of aid agencies, saying he preferred Boko Haram to them.
Ahmad said: "How can I slap a woman for God sake?
"Yes, we had an argument because she tried to rescue a thug who sneaked into the camp and started pouring abuses on officials of NEMA and SEMA by saying he prefers Boko Haram to NEMA and SEMA.
"On hearing this, I was furious and asked the man to leave after confirming that he sneaked into the camp.
"As I was trying to send him out, Amina rushed and asked me to leave the man alone which prompted me to ask her what business it was to her?
"I then asked her to allow us to handle our problems the best way we could.
"After we argued for some time, the next thing I read from social media was her claims that I raised my hand and slapped her on her face.
"It is frightening how anyone can come up with such ridiculous claims.
"The incident happened in the presence of a lot of people including the press; I can assure you that what she is alleging is not true.
"I am the SEMA Chairman; how can I do such thing in front of the UN delegation.
"Boko Haram insurgents have killed our parents, children and fathers; we are here battling with how we can provide daily meals for our displaced people.
"You don't expect me to sit down and allow few bad eggs sabotage our efforts.
"You don't expect me to sit down and watch people drag the name of the Federal state government into tatters.
"The man she is even talking about is a drug baron who sneaked into the camp to sell drugs to our IDPs.
"And at the time this event happened, the DSS, Police, NSCDC, NEMA and other important stake holders were present.
"How come none of these people saw me slapping the IOM staff?"