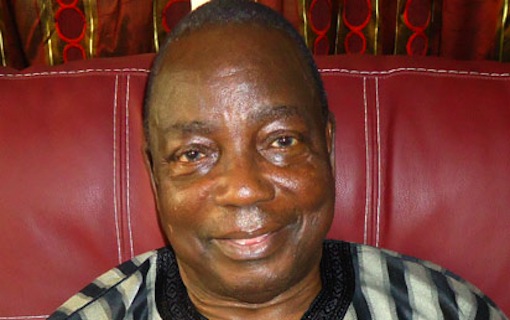 National Chairman of All Progressives Congress (APC), Chief John Ogigie-Oyegun, has expressed deep grief over the death of former governor of defunct Bendel state, Dr Samuel Ogbemudia.
In a condolence message released on Friday in Abuja, Odigie-Oyegun described late Ogbemudia as a nationalist, detribalised and visionary leader, astute politician, administrator par excellence and statesman.
"The history of the defunct Bendel State (now Edo and Delta states) is incomplete without copious reference to late Ogbemudia's immense contributions to the social, political and economic development of the geo-political entity.
"Without doubt, he touched the lives of Nigerians, particularly the people of Edo and Delta states.
"Since the late Ogbemudia exited office, he worked tirelessly to ensure peace and progress in the country. Indeed, Nigeria has lost an illustrious son who soldiered to the very end.
"We are consoled by the fact that the late Ogbemudia lived an accomplished, impactful and celebrated life,'' he said.
He prayed the Almighty God to give the late Ogbemudia eternal rest and his family the strength to bear the loss.
He recalled that the University of Benin, Auchi Polytechnic (now Federal Polytechnic, Auchi), Ogbe Stadium, later renamed after him and College of Physical Education, Afuze (now Michael Imoudu College of Physical Education, Afuze) were some of the notable legacies Ogbemudia's administration bequeathed.
Others, the APC chairman said, included Bendel Line (now Edo Line), High Court Complex in Benin, Civil Service Secretariat, and Bendel Cement Factory and network of durable roads.
He expressed sympathy to the immediate family, people, governor and government of Edo over the late former governor's death.
Ogbemudia died at the age of 84 on Thursday night in Lagos.

Load more