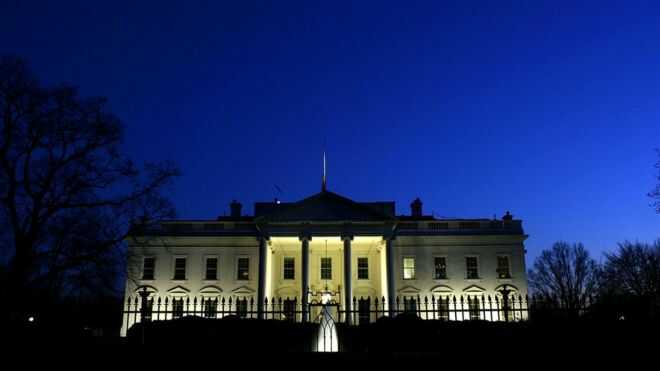 The U.S. Secret Service says a person is under arrest after climbing a fence and getting onto the south grounds of the White House.
The breach happened at about 11:38 p.m. Friday. President Trump was at the White House. CBS News learned that first lady Melania Trump was not.
The agency says the individual – whom it did not identify – was arrested without further incident. No hazardous materials were found during a search of a backpack the individual carried.
Police identified the individual as Jonathan Tran, 26, of Milpitas, California.
According to an incident report, the man told the Secret Service he was a "friend of the president," that he had an appointment and that he jumped over the fence. The Secret Service checked and verified that he didn't have an appointment.
The Secret Service also says a search of the south and north grounds of the White House complex found "nothing of concern to security operations."
Homeland Security Secretary John Kelly was briefed on the incident.
On Saturday afternoon at his golf club in Northern Virginia, Mr. Trump described the intruder as a "troubled person" and "very sad." He was briefed on the matter Friday night.
"Secret Service did a fantastic job last night," Mr. Trump said.
The president made the comments during a working lunch with Kelly, Treasury Secretary Steven Mnuchin, Secretary of Veterans Affairs David Shulkin, White House Chief of Staff Reince Priebus, adviser Steve Bannon and press secretary Sean Spicer.
The agency didn't provide an update on the individual's status. Standard practice is to hand intruders over to the local police department.
A Secret Service spokesman said the individual didn't have a criminal history.
In April, a government report said the Secret Service's failure to react immediately to a 2014 fence-jumper who was able to make it inside the White House was due to technical problems with radios and notification systems as well as construction at the White House.
Published by the Department of Homeland Security's inspector general, the heavily redacted report said that on the night of September 19, 2014, there was a communication breakdown among Secret Service personnel when Omar Gonzalez decided to scale a 7 ft. 6 inch iron fence that was under construction on the north side of the White House.
Within four minutes, Gonzalez had made it over the fence, ran across the White House grounds to the north portico doors, which were open and unlocked, and knocked down an officer posted on the other side who "could not lock the doors."
In all Gonzalez eluded eight Secret Service personnel before being apprehended in the East Room. He was found carrying a knife.
"No other fence jumper has ever made it so far through the Secret Service's defenses," the report said.

Load more