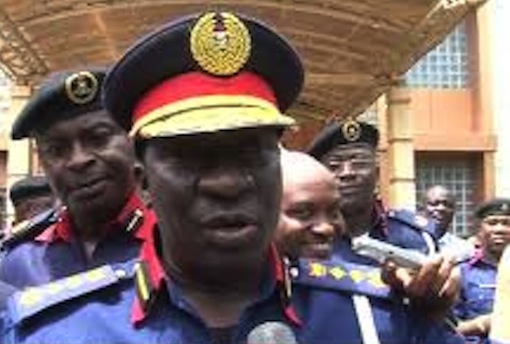 The Nigeria Security and Civil Defence Corps (NSCDC), Borno Command, has arrested 40 suspects for alleged theft of building materials meant for the reconstruction of homes for the Internally Displaced Persons (IDPs) in Bama.
The Commandant of the Corps, Mr Ibrahim Abdullahi, disclosed this on Sunday in an interview in Maiduguri.
Abdullahi said the arrest was made between February 29 and March 7 when the suspects tried to remove the materials from Bama to an unknown destination.
He said that the corps also recovered building materials worth millions of Naira from the suspects.
He listed the recovered materials as 100 Aluminium Zinc, 300 kilograms of copper wire, 100 bags of cement, one generator and 70 broken aluminium pots.
Others included Tiger generator, carpet, standing fan, six vehicle batteries, two stabiliser coils, sewing machine, 10 television sets, six refrigerators and an air conditioner.
"The State Government procured these materials to facilitate the rebuilding of houses destroyed by Boko Haram to enable the IDPs go back to their homes as soon as normalcy is restored.
"But these bad elements are sabotaging this laudable effort.
"These unscrupulous elements, sometimes, dig the ground and bury these materials whenever they sight our men on patrol. Many of them have been arrested while we are going after their patronisers and sponsors.
"So far, we have handed over the stolen items to the Commissioner for Rehabilitation, Reconstruction and Resettlement, Alhaji Babagana Umara, while the culprits would be prosecuted.

Load more