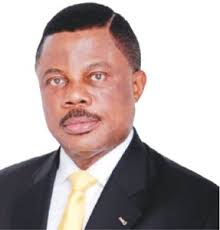 The traditional ruler of Umuleri, Anambra East Council Area, Igwe Ben Emeka, says he will ensure peace within the community during his reign.
Emeka made the promise while addressing newsmen in his palace on Sunday.
The monarch was unanimously elected and crowned on Feb 28, after 21 years without a monarch in the town.
He expressed regret over the communal crises between Umuleri and Aguleri, Umuoba-Anam in the 1990s.
While describing it as bad experience, Emeka said it would have been avoided if the matter that led to crises was approached via dialogue.
The monarch, who expressed gratitude to the people for making him their king, said he would use the position to work for lasting peace among the people.
He also promised to ensure that they coexisted amicably with their neighbours.
He noted that boundary demarcation and land tussle were the major causes of the crisis and wars and promised to set up a peace committee that would negotiate when the need arose.
"Some of the challenges first and foremost is lack of unity among the people; lack of unity and peaceful coexistence among Umuleri people and their neighbours.
"I intend to use my position as Igwe of Umuleri to unify my people and also foster peace between Umuleri people and their neighbours.
"We have neighbours like Aguleri people, Nando and Nsugbe; these are our neighbours, most of the problem we have is the issue of boundary adjustment, dragging of land issues at every given time.
Emeka lauded the Gov. Willie Obiano administration for its developmental strides in the state and urged the people to support the government.
He said this would enable Obiano to complete some of his programmes in agriculture, infrastructure and other sector.
He called on the Anambra Government to upgrade Umuleri, which he said, was one of the oldest in South to enable it to render medical services befitting its status.
"Umueri has a general hospital for a very long time which is one of the oldest in the east of the Niger but up till now, it has not come to a reality.
"If you go to the hospital you will pity the community and you will pity government; I intend to use my position as the Igwe to talk to the government to see how it can elevate the hospital and use it for either school of nursing or teaching hospital.
"Right now, the facility is not worthy of being called hospital," he said.

Load more