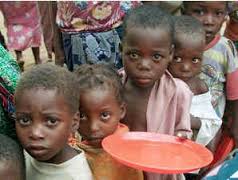 An NGO, Justice Development and Peace Commission (JDPC) of the Catholic Diocese of Pankshin, in Plateau, on Sunday raised funds to support the less privileged ones in the society.
The fund raising took place during the launch of the 2017 Lenten Campaign of the Diocese in Mangu.
The 2017 Lenten Campaign is tagged "Economic Challenge in Nigeria: The Church's' Response''.
Coordinator of the Commission in the Diocese, Rev. Fr Bassil Kassam, said the money realised would be used to support the poor and the needy in the society.
"JDPC as we all know is an organisation that does a lot of work in the areas of charity and Peace building.
"These works needs serious funding to be effectively carried out, and that is why we are here seeking your support,'' he said.
Earlier in his sermon, Bishop of the Diocese, Most Rev. Michael Gokum, admonished Christians to support the act of charity at all times.
According to him, crisis in the world and particularly Nigeria has subjected many to chronic poverty and hunger.
The Bishop said the situation has also rendered many people homeless.
"It is no longer news that a lot of things have gone wrong in Nigeria; there is so much hunger and poverty in the land.
"Some families can't feed well; parent can't pay school fees of their children or provide the needed care for their families.
"Crisis in some parts of the country has contributed to the bad situation we are today.
"Statistics has it that over two million Children in the world die annually as a result of starvation.
"Recent report also revealed that in the nearest future, if nothing is done, over eight million people in the Northern part of Nigeria will die of hunger,'' Gokum said.
He added that the condition of the less privileged and vulnerable should be prioritised by all Nigerians because of the precarious situation of the economy.
"The little we give will go a long way to ameliorate the sufferings of a vast majority of those who don't have any means at all," he said.
Gokum, further urged Christians to use the Lenten Season to exhibit acts of kindness and love to fellow Christians and Muslims alike.