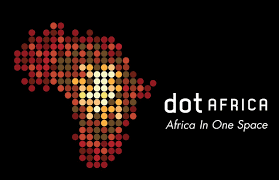 Some Abuja residents on Sunday said they were excited about the recent launch of DotAfrica (.Africa) by the African Union (AU) which aimed at bringing Africa together as an internet community.
DotAfrica is a generic Top Level Domain (gTLD) established by Africans for Africa and the rest of the world for better access to e-commerce, technology and infrastructure.
The domain has been created to give Africans an opportunity to forge a unique online identity which will associate their products, services and information with people in Africa and beyond.
Some individuals on Sunday shared their views on the African domain that was launched on Friday by the AU.
Mrs Bukola Adeyemi, a software programmer, told NAN that the creation of dotAfrica was a good step to putting Africa on the digital map which was beneficial for e-commerce.
"It is nice to see that Africa now has a position on the digital map which would be beneficial to Africa's development especially with the use of e-commerce; thanks to AU.
"This means the dotAfrica which is represented as .Africa on the internet would be used in place of the popular dotcom represented by .com when typing an address on the internet.
"However, this should be made available to only African businesses and internet pages or websites to internationally showcase Africa's productivity and potentials.
"It serves the same purpose as the dotUK representing United Kingdom, dotZa for South Africa and dotNg for Nigerian websites.''
Similarly, Mr Tonye Jack, who is also a software programmer, said it was high time Africa had its own domain as AU had identified a qualified organisation to ensure the dotAfrica domain was successful.
"I am happy that AU identified the need for Africa to have its own domain.
" The organisation responsible for handling this new African domain is known as ZA Central Registry and it is located in South Africa.
"With over 15 year's experience, the organisation is responsible for one of the first African internet domains known as dotCo-dotZa (.co.za) which is mainly used by South Africa.
"AU identified the organisation as the organisation most qualified to handle this new domain. So I am sure they would do a good job in maintaining and managing websites set on the domain.
"This is a big step for Africa,'' he said.
Mr Tekenna Dagogo, a civil servant, said that "this domain creates a good opportunity for Africans to showcase Africa's potentials which would help attain economic development.
"And will definitely encourage better online trade and exchange of information between continents which can promote economic development.
"Although different African countries have their own domain, it is beneficial for Africa as a whole to have a domain of its own represented on the internet to showcase Africa as a whole.
"This means that organisations that have interest in developing Africa as a whole can stop using dotcom and use dot Africa instead; this will show the focus, target and origin of the organisation.

Load more