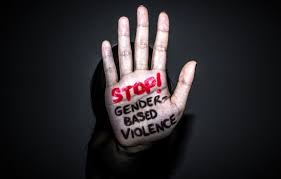 The Light Up Africa Development Initiative (LADI), an NGO, has called on the Federal and state governments to develop practical political will and policies to tackle Gender Based Violence (GBV) in the country.
Mrs Kehinde Macaulay, the focal person of LADI, made the call on Sunday in Abuja.
The appeal was in continuation of the commemoration of the International Women's Day (IWD) held on March 8.
According to Macaulay, the laws on ground are not fully implemented to ensure justice for women battered based on gender.
"Our governments at all levels are not willing to combat this or rather we say they are not seeing the need for this.
"If we have a practicable political will, if laws enacted are duly implemented, it can help combat GBV.
"If the laws we have get the people who perpetrate violence punished, it will serve as a deterrent to others who intend to batter their wives, sisters and the entire female folk around them," she said.
Macaulay said that GBV in Nigeria and across Africa was high, adding that the country needed to take the lead for other nations to follow.
"Since Nigeria is recognised as the giant of Africa, the onus is on us to pick up this challenge and consciously address this issue of GBV.
"Once we get it right, other African countries will follow suit. Ghana is doing a lot on this.
"The project is not achievable in one day, but we believe we can pull our efforts together and make a big difference on violence against women in Nigeria.
"We also believe we can encourage our government to give more attention to GBV than they are doing presently," Macaulay said.
She also said that more awareness needed to be done to encourage violated women speak to the appropriate quarters.
Macaulay said that domestic violence was rarely reported in Nigeria, adding that this has led to unreliable data on cases of violence against women.
"First of all we believe serious awareness should be carried out on what exactly domestic violence really is.
"Most women don't even see battering in marriages as anything odd; in some cases uneducated people conclude that beating a woman when she goes wrong in marriage is normal.
"They also see divorce as a taboo; hence they condone a lot of violence in their marriages.
"For that reason, groups ready to help solve the problem are lacking the fact to really pursue the cases," she said.
Macaulay, however, said that education was significant in ensuring that women knew their rights and were not relegated to the background.
According to her, the organisation was working in collaboration with other Civil Society Organisations, NGOs to mobilise local support for victims and advocate for practical policies to end GBV.

Load more