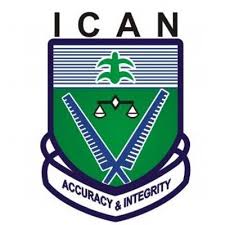 The Institute of Chartered Accountants of Nigeria (ICAN) has declared its total support to the Federal Government's war against corruption, and called for the strengthening of institutions handling it.
Its President, Mr Titus Soetan, said on Sunday in Jos, that more efforts should also be tailored toward changing Nigerians' value system to minimise corrupt tendencies.
"Our value system has been corrupted; at family levels, we teach our children to get rich quick. We tell them to make it big in a very short time.
"When they get an opportunity, all they are concerned with is making it big as told. In the process, every other thing is compromised," he said.
He advised government to initiate stringent control measures, noting that some of the bad actions could be checked if the control mechanisms were effective.
"The fight needs everybody's contribution and value reorientation; if we continue to celebrate thieves it will not take us anywhere,'' Soetan said.
The ICAN President said that the institute had never tolerated corruption or any form of professional misconduct from its members.
He added, however, that ICAN alone would not checkmate corruption without adequate societal support.
According to him, ICAN has put in place mechanisms to decisively deal with any member found wanting in the discharge of his or her professional duties.
Soetan said that the institute had a panel, with the status of a High Court, that listens to cases/complaints, and pass judgments that could only be challenged in an Appeal Court.
The 52nd ICAN boss, who had earlier visited Grand Cereals in Jos, commended the company for engaging chartered accountants in its fold.
Soetan also appreciated the company for paying professional fees of its employees seeking to become chartered accountants.
He lauded the company's efforts to take the country out of the woods, saying that the country had no business importing some of the products it imports.
Mr Sanjeev Jain, Acting Managing Director, Grand Cereals Limited, a subsidiary of UAC, said the company produces fish and poultry feeds, and was the first company in Nigeria to produce dog feeds.
Jain further said that the company produces vegetable oil and recently commenced the production of corn flakes.
He said that raw materials were usually sourced locally, adding that the company was one of the highest consumers of soybeans and maize.
Load more