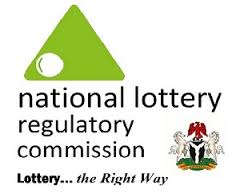 The National Lottery Regulatory Commission (NLRC) says it will stop giving promotional permit to operators who refuse to comply with its new SMS technology as from end of March.
Mr Adolphus Ekpe, Director-General, NLRC, disclosed this on Sunday in Abuja.
He said that the new technology, which is called SMS Transaction Archival Monitoring Platform (STRAMAP), was created to allow effective monitoring of short duration lottery operators.
Ekpe added that the lottery industry is divided into short duration lottery, seasonal lottery and promotional lottery, emphasising that the short duration operation permit is for a maximum period of one year.
According to him, the technology which is part of the commission's automation technology programme will boost transparency in lottery scheme.
"We have been able to test run STRAMAP and we want to enforce it because some of the people are not complying.
"It means that from this march if you are not willing to be on the STRAMAP we would not give you a promotional permit.
"It will enable us to capture everything and also to realise the real revenue for government.
"And it's a way to monitor the transaction which means that for anybody who plays those lottery schemes immediately you play we know because it is captured online.''
The director-general said that nine lottery companies have already subscribed to the technology and it has been effective.
He also said that the commission was still working on the automation of the long duration lottery operators.
Ekpe told NAN that the sports betting segment was a new area that would also be captured in the automation technology, stressing that it is a special lottery scheme.
He added that the commission had already come up with the requirements, rules and regulations for operating a sports lottery scheme.
He said that the commission was collaborating with the Economic and Financial Crimes Commission (EFCC) to sensitise the sports lottery operators for adequate regulation of their activities.
"We have to regulate the sports betting segment because this is a segment of the lottery industry that is growing fast.
"If we don't regulate it they will turn it into something else and even allow underage people to go into it.
"Lottery is meant for persons who are 18 years and above not everyone is allowed to participate; it is a game you use money to play, therefore, it should be for only an adult so he can be held accountable for his actions.
" If there is a scheme for children it will mean that it is the parents who will now participate or do the entry because it could be a scholarship.''